Lindsay Menich, 52 weeks of #YOURFARMERS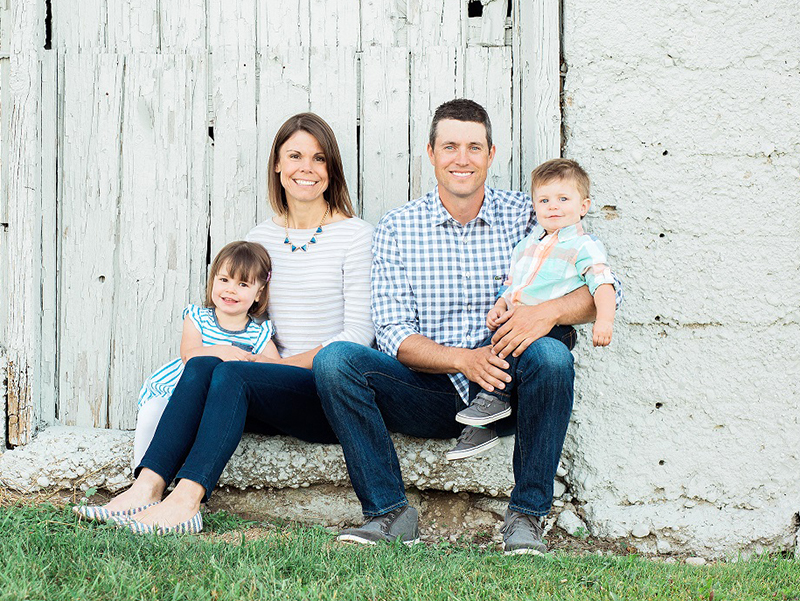 The amount that your work integrates with your life is so complete in agriculture. It becomes part of your identity, which can be a blessing and also a challenge.
Lindsay's roots are in agriculture on both sides of her family. Her mother's family has farmed their now 600 acre corn, soybean and wheat farm for nearly 200 years, while her father's family grows tobacco and ginseng as well as corn and soybeans. Lindsay and her husband Drew Patterson now farm with both sides of the family near Burgessville, Ontario, where they grow grains, tobacco, ginseng, and most recently hops. Lindsay also works at her mother's commercial grain elevator, Homeland Grain Inc.
Neither Lindsay nor Drew intended to farm after university, but they decided to leave their jobs in the city to explore new careers in agriculture. Life on the farm definitely is more – more work, more stress, and much more interesting!
Lindsay loves the challenge of growing crops in the most sustainable way possible, and is proud of the fact their farm is an established no-till farm. She is also proud to be one of the 1% producing food for the world, and she is excited for the future of sustainable agriculture in Ontario and beyond.
52 Weeks of #YOURFARMERS
In 2017, we're highlighting a new Ontario grain farmer every week. Get to know us!