Andrew & Julie Dawson, 52 weeks of #YOURFARMERS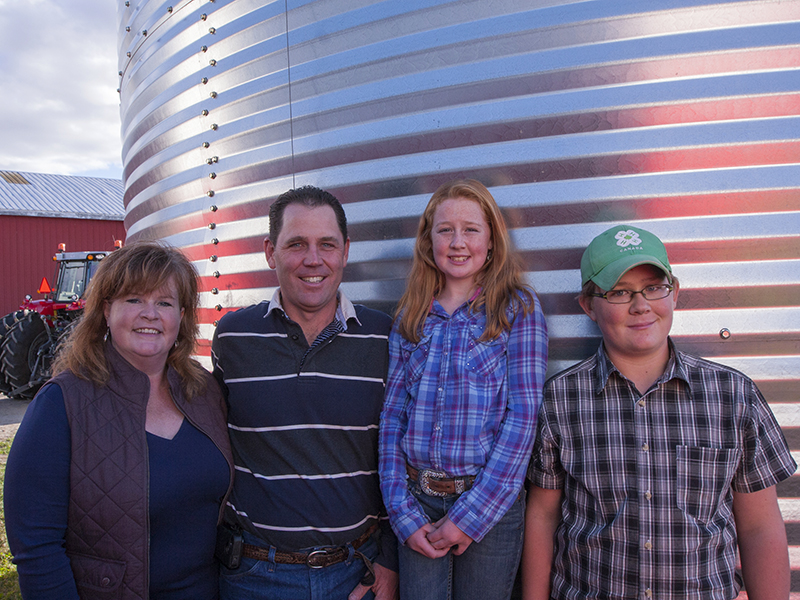 RiverRun Farms is a 6th generation farm outside of Lanark, ON, owned and operated by Andrew & Julie Dawson.
RiverRun Farms is a family business operated by Andrew and Julie Dawson, with their children Connor and Caroline. They are the 6th generation on this farm, which is located in Lanark County. The Dawson family grows corn, soybeans, and wheat, as well as forages for their beef herd. They have also been pedigreed wheat and soybean seed growers for over 15 years. RiverRun Farms also has a "pick your own" strawberry operation.
In order to preserve the future of their farm, Andrew and Julie make sure to use a variety of modern management principles that encourage soil health and fertility, including cover crops, rotational grazing, and zone and integrated pest management. These environmental sustainability practices are top priorities at RiverRun, and they help preserve the farm for the 7th generation. Andrew and Julie are also active in many agricultural associations in Eastern Ontario, which helps them give back to their local community and continuously promote Ontario agriculture.
52 Weeks of #YOURFARMERS
In 2017, we're highlighting a new Ontario grain farmer every week. Get to know us!