Aaron Curtis, 52 weeks of #YOURFARMERS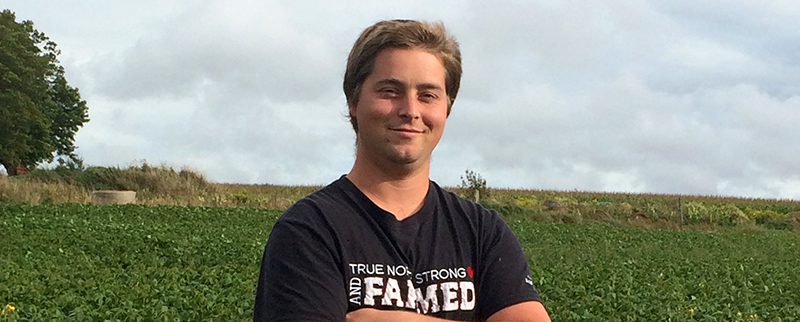 I love growing things, and that's what pushes me to do better for my crops and my land.
Aaron farms alongside his dad Brian, growing corn, soybeans, wheat, a small herd of beef cattle. His love of growing things pushes Aaron to do better for his crops and land — every year he makes the best decisions to grow the healthiest grains and experiments with sustainable practices to improve the health of his soils.
52 Weeks of #YOURFARMERS
In 2017, we're highlighting a new Ontario grain farmer every week. Get to know us!