Andrew & Julie Hough, 52 weeks of #YOURFARMERS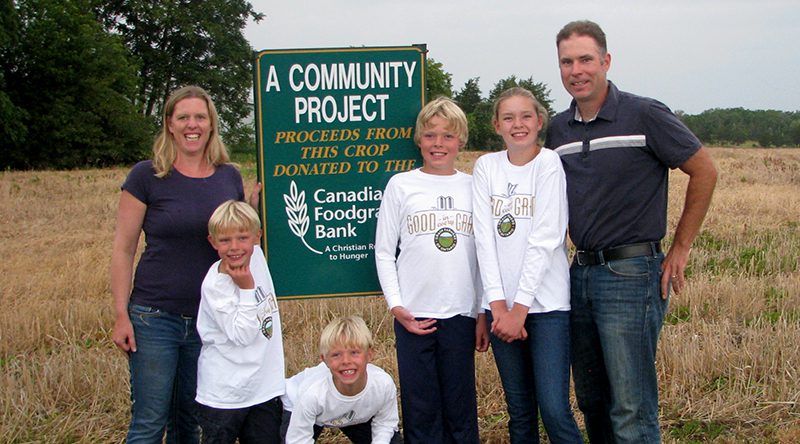 The grains we produce are used for food, seed, and animal feed. Growing high quality, high yield crops with careful stewardship is important to our whole family.
The passion for growing crops and caring for the soil is something Andrew and Julie take very seriously. To ensure that soils are healthy and productive for today and to protect the soil for the future generations, the Houghs use many sustainable practices, including planting cover corps and using a crop rotation, using no-till or strip till practices, and ensuring the soil receives adequate nutrients by leaving plant residues on the ground.
Growing food is a privilege, a challenge, and a deeply rewarding vocation. For the past 2 seasons, the Houghs have hosted a growing project for the Canadian Foodgrains Bank, one of 116 across Ontario. This year, the Hough family grew a crop of wheat on one of their fields, in collaboration with neighbours, other farmers, and different agricultural suppliers. All of the proceeds from this wheat crop went to the Canadian Foodgrains Bank, an organization which works around the world providing assistance to individuals and communities which struggle with hunger due to drought, natural disasters, or conflict.
52 Weeks of #YOURFARMERS
In 2017, we're highlighting a new Ontario grain farmer every week. Get to know us!