Jim & Anne Duffy, 52 weeks of #YOURFARMERS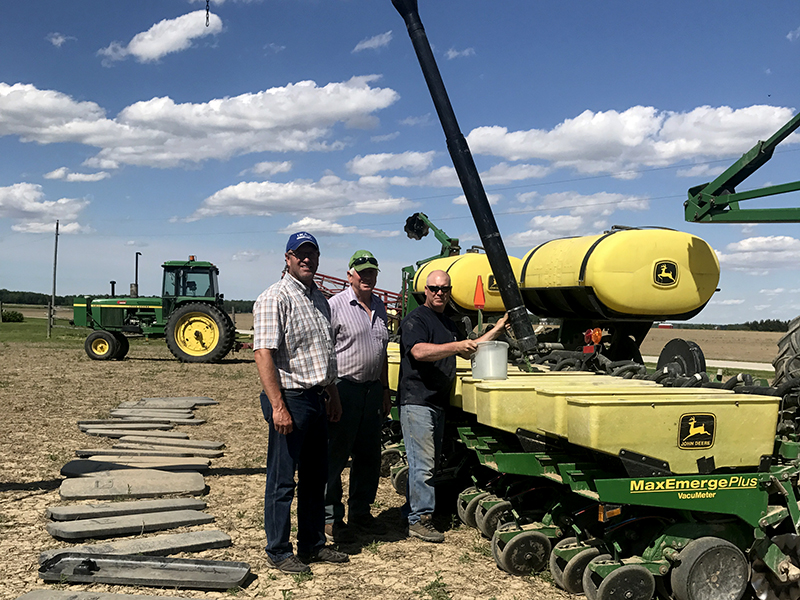 45 years, 4 children and 11 grandchildren later, we're still farming in Wilkesport, Ontario.
The "Duffy Farm" operation is near Wilkesport, Ontario in southwest Lambton County, and it is where Jim and Anne corn, soybeans, and wheat. Jim and Anne purchased the farm in 1973, just a few years after graduating college. Working on their farm's clay soil requires a dedication to learning how to work the land, the values of soil & crop management and experimenting with crop rotations.
45 years, four children, and 11 grandchildren later, Jim and Anne still own the business, but they have two new partners: their sons Ryan and Gord, who became owners in 2007. Jim and Anne both grew up on farms, and they knew that they wanted to pass those experiences and values onto their children and grandchildren on a farm of their own. They have also been very active in local, provincial, and national farm organizations and local community work. Jim received the Queen's Golden Jubilee medal for volunteerism in 2002.
52 Weeks of #YOURFARMERS
In 2017, we're highlighting a new Ontario grain farmer every week. Get to know us!