Crispin Colvin, 52 weeks of #YOURFARMERS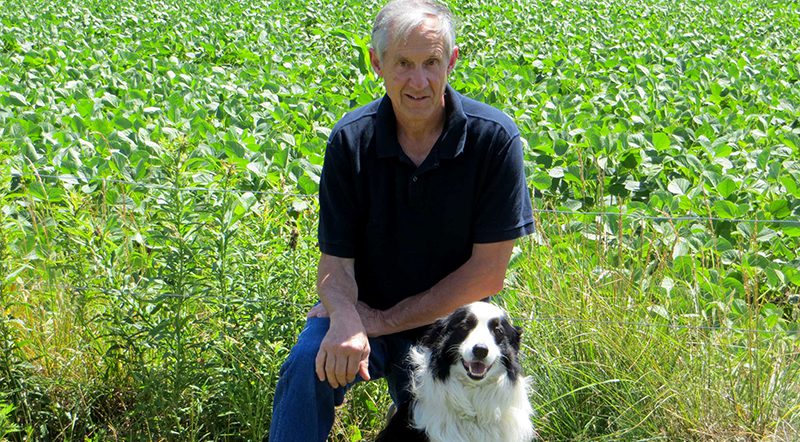 In 1971, Crispin's parents purchased 100 acres near Thorndale, ON. Before then, no one in his family had ever farmed. It didn't take long before they fell in love with farming: the love of the land, the animals, and watching the corn, soybeans and wheat grow until harvest. Growing up on the farm, Crispin knew this was where he and his wife, Marianne wanted to live and raise their family.
Crispin's son and young family have started to take over more of the day-to-day operation of the family farm, using techniques and technologies that are safer, more sustainable, and more effective than what he learned in the 1970s. Crispin enjoys helping and watching the next generation buy their first farm, rent additional land, and use farming methods that reflect the care and love his son has for the land. The third generation of young grandkids are also ready to start working, too (once they can reach the pedals and steering wheel on the tractor). With all the extra help on the farm, Crispin is putting his experience to good use: he is a director for both the Middlesex Federation of Agriculture and the Ontario Federation of Agriculture.
52 Weeks of #YOURFARMERS
In 2017, we're highlighting a new Ontario grain farmer every week. Get to know us!