Justin Bell, 52 weeks of #YOURFARMERS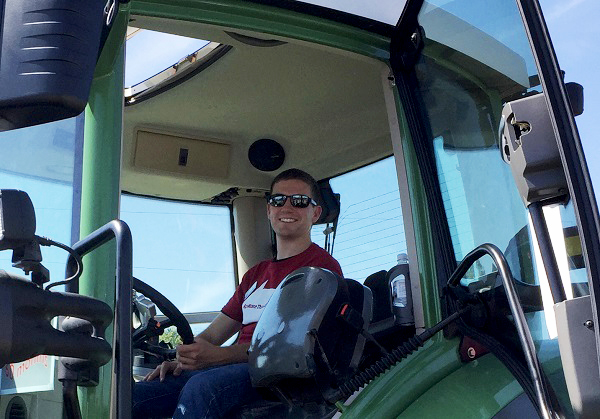 There is a fit for everyone in agriculture – whether it's in business, finance, research, sales, or production, there is always an opportunity to learn and grow.
Justin's family has been farming in Merlin, ON since the late 1800s. After graduating from the University of Guelph, Ridgetown Campus in 2015 (exactly 50 years after his grandfather did), he purchased his own 100 acre farm in Merlin, where he grows corn, soybeans, and wheat. Justin farms alongside his grandparents, and he has begun to integrating new sustainable practices like wind turbines and solar panels on his farm. Justin also works full-time as an appraiser for Farm Credit Canada in London, ON, and he milks part-time on a dairy farm.
Justin also volunteers with numerous agriculture organizations, promoting agriculture and bridging the information gap between consumers and producers. His long term goal is to farm full-time, but for now he has found working off the farm in the industry has been very rewarding. It also allows him to manage any financial risks that occur during the farming season.
52 Weeks of #YOURFARMERS
In 2017, we're highlighting a new Ontario grain farmer every week. Get to know us!