Eleanor Leacock Renaud, 52 weeks of #YOURFARMERS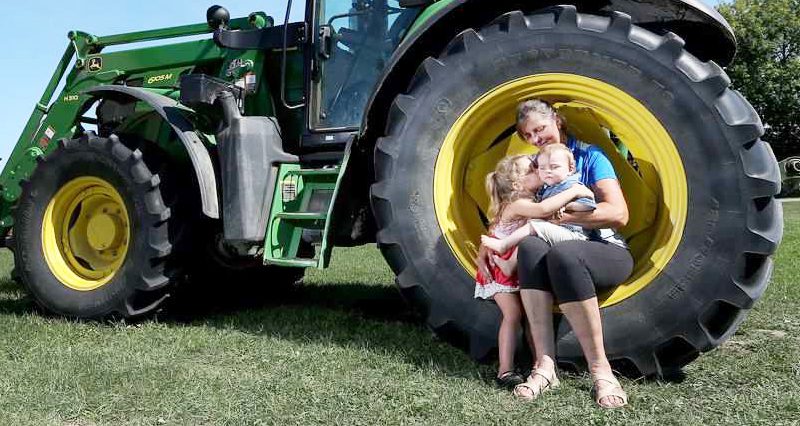 After a few off farm jobs and living in the city, I couldn't wait for a day off to go home to the farm.
Eleanor has farmed a humble and historic 1000 acre farm in Jasper, ON for her whole life. She was one of seven daughters growing up and working hard on the family farm, but Eleanor was the one who continued that passion all her life. Eleanor has raised three girls as a single mother, while farming alongside her father who passed away in 2010. Seven generations have lived on the current farm, which dates back to the 1820s, and four generations currently live together on the farm: Eleanor, her mother, and now Eleanor's young grandchildren Madison and Jack.
Eleanor and her family farm corn, soybeans, wheat, hay, and garlic, and they also raise cattle. For over twenty years, Eleanor has been a strong voice representing farmers locally and provincially through the Ontario Federation of Agriculture and the Leeds Federation of Agriculture. She also served on the local council for five terms, as she loves advocating for agriculture and her community.
52 Weeks of #YOURFARMERS
In 2017, we're highlighting a new Ontario grain farmer every week. Get to know us!