Christine McNaughton, 52 weeks of #YOURFARMERS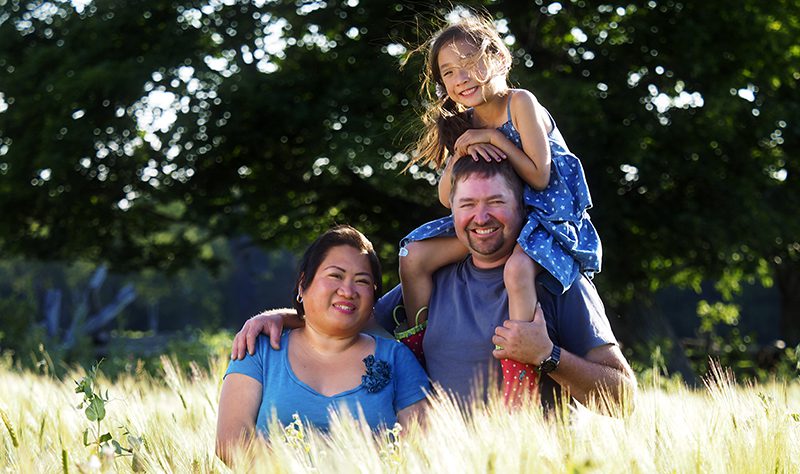 It's hard work, but you learn to appreciate the little things in life when you are so closely connected to the land.
Christine did not grow up on a farm — she married into one. Her great-grandparents farmed in the Phillippines, where they grew cacao and other produce indigenous to the area. Christine's husband, John, is a multi-generation farmer. The McNaughton's farmed in Perth County before moving north to Manitoulin Island in the 1980s.
Christine's husband John says he has known that he wanted to be a farmer since he was four years old. He started at age six, farming rabbits. Eventually, he studied at the New Liskeard College of Agricultural Technology. With Christine, John frequently attends agricultural workshops and conferences to further his education and network with others in the agriculture industry.
John and Christine work with their daughter on the farm. Manitoulin is the driest county in Ontario, and 90% of the island has less than 1 foot of arable soil. It is also much more expensive to truck grains on and off of the island than other parts of the province, but land is much more affordable. Farming on Manitoulin can be a challenge, but the McNaughton's can grow corn, spring grains, and soybeans, and they enjoy the challenges they face every day.
52 Weeks of #YOURFARMERS
In 2017, we're highlighting a new Ontario grain farmer every week. Get to know us!