Maurice & Cathy Chauvin, 52 weeks of #YOURFARMERS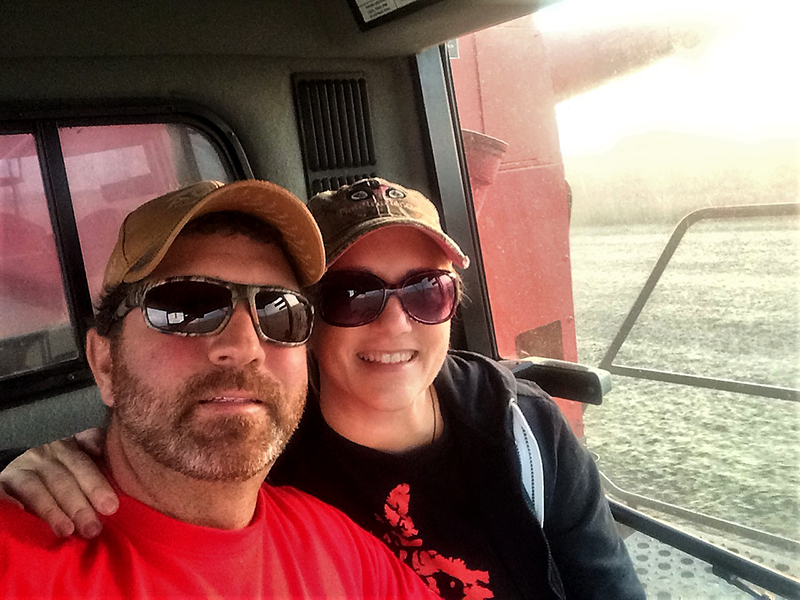 We care for the land and the environment: our livelihood and family legacy depend on it!
Maurice and Cathy Chauvin farm corn, soybeans, and wheat with their oldest son in Pointe-aux-Roches on the shore of Lake St. Clair. Maurice is a sixth generation farmer and the Chauvins are descended from one of the oldest French-Canadian farm families in southwestern Ontario. The family has been on this land since 1827, and today it is called Fermes Chauvin Farms Ltd.
Maurice and Cathy have four children. They are active members of the farming community and organizations like Grain Farmers of Ontario and the Canadian DeafBlind Association. Cathy works off-farm as a Registered Nurse, and in their spare time the Chauvin family travels with their son in their refurbished vintage airstream camper.
Fermes Chauvin Farms Ltd. Has an Environmental Farm Plan that they first implemented over 20 years ago; it is the driving force behind many of the farm management decisions they make today. They use no-till planting, they use cover crops, and they closely manage water drainage to keep the land healthy and viable for future generations. They were early adopters of precision farming, and they embrace new technology like GPS auto-steer and precision yield maps to make their planting decisions.
52 Weeks of #YOURFARMERS
In 2017, we're highlighting a new Ontario grain farmer every week. Get to know us!