Whitney Tilt, 52 weeks of #YOURFARMERS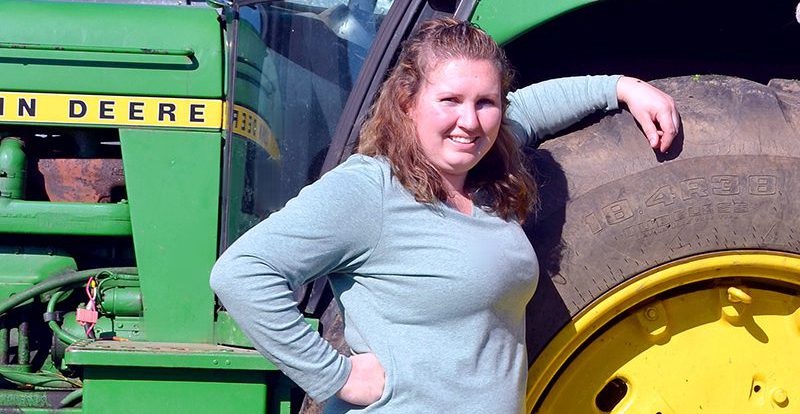 We respect the land we live on, we treat our animals like family, and are always working on being ethical and sustainable, every day.
Whitney grew up on her parents' farm, raising beef cattle and growing corn, soybeans, and small grains just south of Guelph, ON. Her studies took her to the University of Guelph's Kemptville Campus, where she nurtured her passion for agriculture. Since graduating in 2008, Whitney has worked on several dairy farms that also produced their own crops to feed the cattle. Whitney returned to Eastern Ontario, reunited with a college friend, and today they run their own farm. In addition to growing and selling corn, soybeans, and small grains, they also keep 80 breeding sheep.
Whitney loves agriculture because: "Every day you will be presented with a challenge to overcome. Each day is different and the answer to the challenge is never the same. It's your own creativity that gets the job done!"
52 Weeks of #YOURFARMERS
In 2017, we're highlighting a new Ontario grain farmer every week. Get to know us!