Donna Rogers, 52 weeks of #YOURFARMERS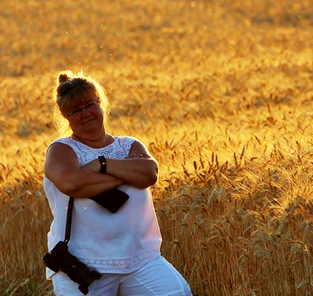 Growing up on the farm taught me so much about life – hard work, family ties, and good values!
Growing up in Wellesley Township, Donna was actively involved in her family's farm. Today, she lives in Bridgeport ON, and her brother now runs the family farm, growing corn, wheat, soybeans and hay. Donna is closely tied to agriculture through volunteering, community work, photography, and social media.
Donna is active on social media: showing, talking and capturing moments in agriculture. She's always on the lookout to share interesting stories that can be used to educate the people who no longer have direct ties to the farming community. From 2015-2016 Donna was an Instagram ambassador for Good in Every Grain, where she showcased many grain farming moments through the seasons.
52 Weeks of #YOURFARMERS
In 2017, we're highlighting a new Ontario grain farmer every week. Get to know us!