Samantha Klaver, 52 Weeks of #YOURFARMERS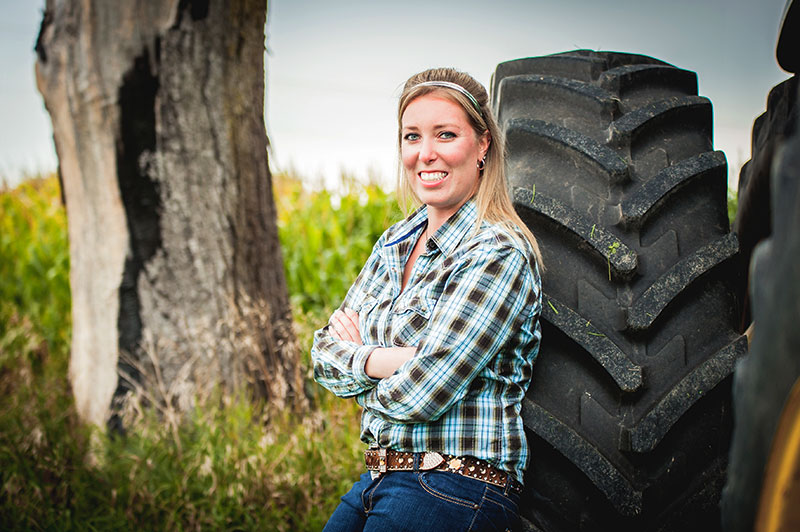 During the busy times of the planting, growing and harvesting season, we work together to get everything done.
All of Samantha's grandparents immigrated to Canada from Holland. Her family farm was purchased late in the 1970's. Today, the Klaver family grows corn, soybeans, and wheat.
Samantha earned an Associate Diploma in Agriculture at the University of Guelph, Ridgetown Campus. After graduating, she she completed the Bachelor of Applied Science-Agribusiness Degree program at Olds College in Alberta, and now she works off-farm in the agriculture industry.
Her parents and her older sister Veronika also work off-farm, and her other two sisters are still in school. Samantha values the time spent with her sisters and parents on the farm, as it allows them to spend time together doing something they are all very passionate about.
I enjoy the variety that farming provides because no two days are ever the same. I also love the opportunities it provides like continuous learning at events and networking.
52 Weeks of #YOURFARMERS
In 2017, we're highlighting a new Ontario grain farmer every week. Get to know us!