Tanya Legault, 52 weeks of #YOURFARMERS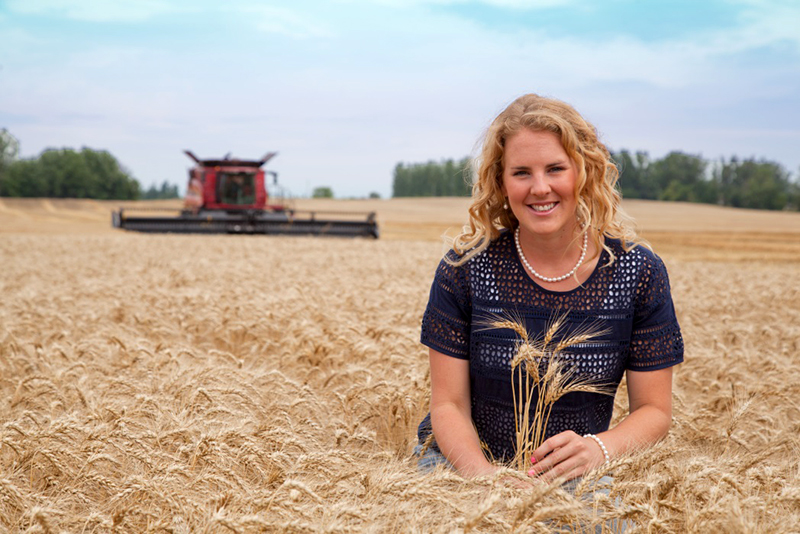 Farmers are constantly trying the best we can to improve our practices, especially in terms of environmental sustainability.
Tanya is the 5th generation on her family farm, which has been in operation for a 117 years. Her parents took over the farm in 1987, and Tanya has plans to run the farm in the future. Her family farms in Moose Creek, growing corn, soybeans, wheat, and edible beans.
Tanya's favourite part of farming is the lifestyle. She loved growing up on a farm, and it taught her to work hard and remain committed. Tanya wants to ensure the farm continues to be successful in the years to come. After graduating from McGill University, she became a Certified Crop Advisor, which allows her to help farmers make decisions about their management and production practices.
---
52 Weeks of #YOURFARMERS
In 2017, we're highlighting a new Ontario grain farmer every week. Get to know us!