Matt Hollinger, 52 weeks of #YOURFARMERS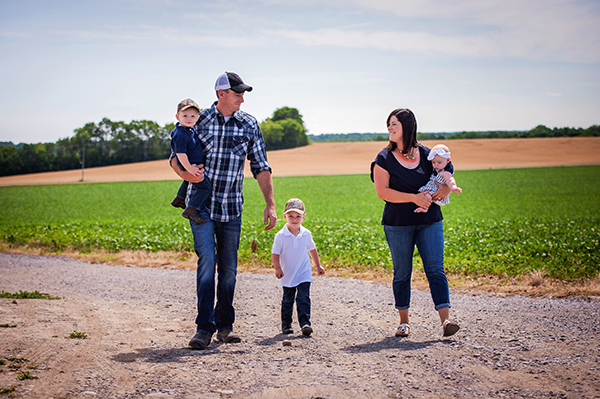 Matt grows corn, soybeans, wheat, and edible beans with his family just outside of Little Britain, Ontario. Matt studied agriculture at the University of Guelph's Kemptville campus. After he graduated in 2005, Matt went home to become a seventh generation farmer, operating Hollinger Farms Limited along with his father David. Together, they provide planting, harvesting, and trucking service to other farmers, Matt also operates Victoria County Grains, where they purchase, dry, and store corn, soybeans, and wheat. Matt and his wife Erin have three very energetic kids, Jake (4), Beau (2), and Cece (1).
        The thing I am most proud of is being connected to the land. It's a family affair… it's great to bring the kids up on the farm. It's great they can come to work with me on occasion. It's awesome to see them take pride in my work and to see them connecting to the land I value so much.
---
52 Weeks of #YOURFARMERS
In 2017, we're highlighting a new Ontario grain farmer every week. Get to know us!