Brad Nimijohn, 52 weeks of #YOURFARMERS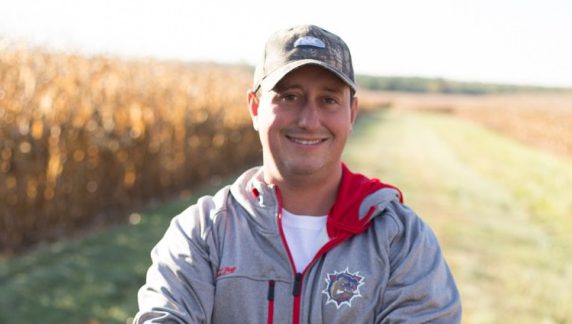 Brad and his family have been farming in the Millgrove area for four generations. Today, they are growing corn, oats, soybeans, wheat, rye, and alfalfa. Brad's favourite aspect of agriculture is harvest time, because it's the time of year where all farmers are rewarded for the care they take in managing and growing their crops all year. In his spare time, Brad also coaches sledge hockey in Hamilton, where his son is an active player.
       Everything I do on the farm is aimed at improving our soil and crops so that it is not only sustainable for my own children but many generations after.
---
52 Weeks of #YOURFARMERS
In 2017, we're highlighting a new Ontario grain farmer every week. Get to know us!