Lydia Noordegraff, 52 weeks of #YOURFARMERS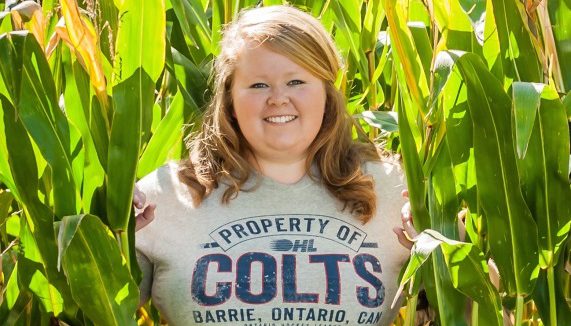 Lydia's family has been farming for 65 years, and they grow corn, soybeans, wheat, and canola on their farm outside of Stayner, Ontario. After graduating from the University of Guelph, Ridgetown campus with a diploma in agriculture, Lydia attended Olds College in Alberta to receive her Bachelor of Science Agribusiness Degree. Today, she is a crop advisor working with local farmers, making fertilizer, chemical, and seed recommendations at an agriculture products retailer in Stayner. Lydia also helps her dad, cousin and uncle with field work during the busy season. Her favourite aspect of the farm is making management decisions to produce the best crop possible, putting these decisions into actions and then watching the crop grow.
      I am a young, female university educated farmer using high tech equipment- this is what farming looks like today.
---
52 Weeks of #YOURFARMERS
In 2017, we're highlighting a new Ontario grain farmer every week. Get to know us!