Hoppy Easter carrot cake recipe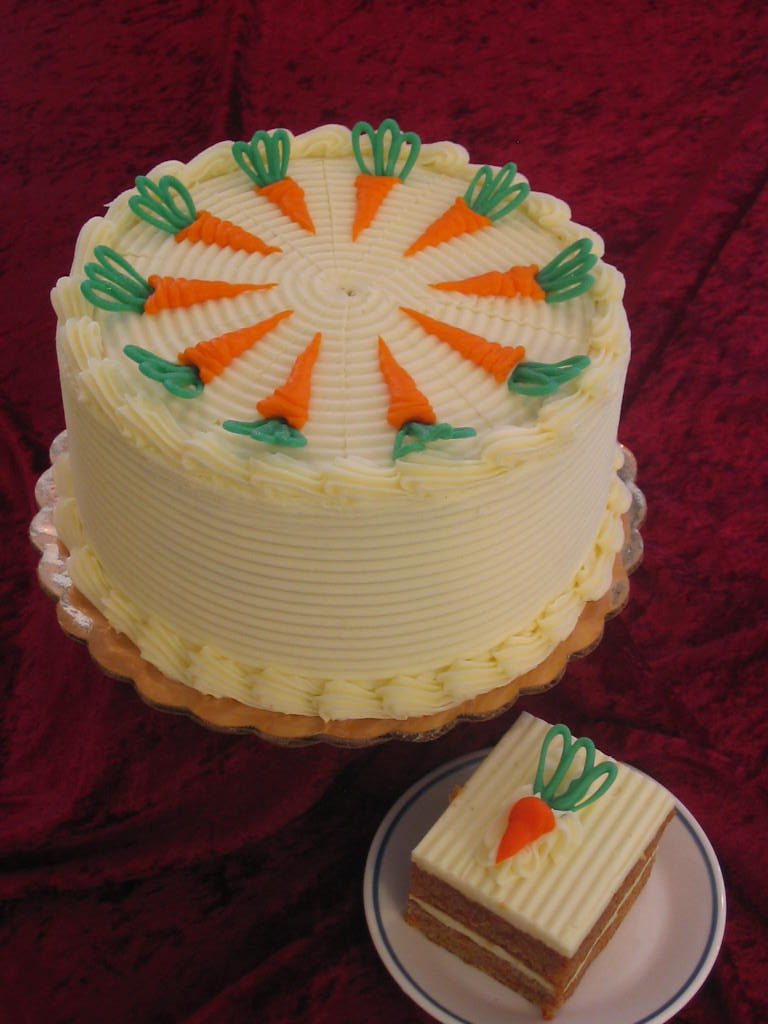 With Easter just around the corner we are sharing one of our favorite carrot cake recipes made with whole wheat flour. Remember with all your cooking and baking this Easter that there is Good In Every Grain. Have a safe and hoppy weekend.
Ingredients
Carrot Cake
1.75 c. whole wheat flour
1.75 tsp. baking powder
1 tsp. ground cinnamon
0.50 tsp. ground nutmeg
0.50 tsp. each baking soda and salt
2 jar baby food carrots
0.67 c. cup grated fresh carrots
0.75 c. orange juice
0.50 c. sugar
0.25 c. canola oil
1 large egg
1 tsp. vanilla extract
Cream Cheese Frosting
1 brick cream cheese
0.50 stick unsalted butter
1 tsp. vanilla extract
1.50 c. confectioners' sugar
Directions
Heat oven to 375ºF. Line 13 x 9 x 2-in. baking pan with heavy-duty foil, extending it over sides; coat with nonstick cooking spray.
Whisk flour, baking powder, cinnamon, nutmeg, baking soda and salt in a medium bowl to mix.
In another medium bowl, whisk baby food, fresh carrots, orange juice, sugar, oil, egg and vanilla.
Stir wet ingredients into dry ingredients just until blended. Spread into prepared pan. Bake 20 minutes or until wooden pick inserted in center comes out clean.
Cool in pan on wire rack 10 minutes. Using foil, lift cake from pan and cool completely on wire rack.
Frosting: In a bowl with electric mixer on medium speed, beat cream cheese, butter and vanilla until creamy. On low, beat in confectioners' sugar. Beat until fluffy.
Using foil, lift cake onto work surface. Spread frosting over cake.
Enjoy!