Good in Every Grain Launches Instagram Feed @goodineverygrain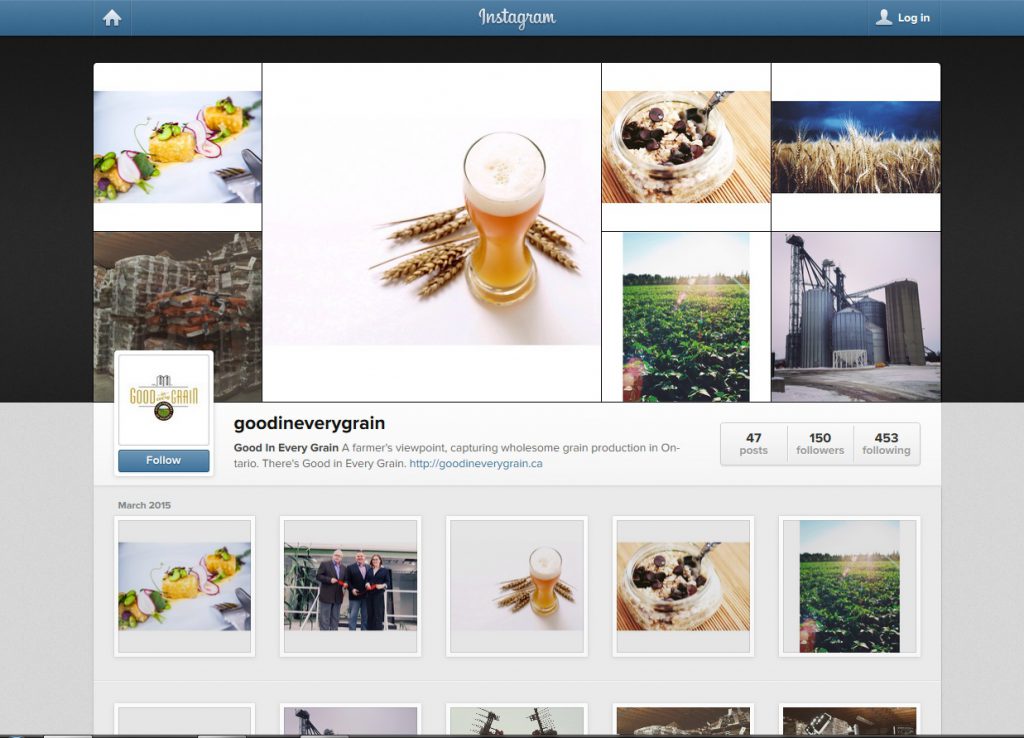 Grain Farmers of Ontario has launched the Good in Every Grain Instagram account, partnering with five young, influential ambassadors to share a day-in-the life perspective of a true Ontario grain farmer, helping to connect the rural and urban community with its farmers.
The Instagram ambassadors – known as "Good Grain Farmers" include:
Abbie enjoys being self-employed as a farmer and finds it very rewarding to overcome challenges and watch her crops (corn, soybeans, winter wheat and hay) grow and harvest the highest quality finished product for Ontarians. She is most excited to educate the public on how their food is produced.
Christine is an influential parenting blogger at Life on Manitoulin Island. She also supports her husband on the family farm, growing corn, barley, and hay and raising beef. Christine loves the variety that farming provides her and her family. She also enjoys that each day offers a new challenge. Christine is keen to be an Instagram Ambassador because it's a great way to share what she and her husband do on their farm in a compelling and creative way.
Donna most enjoys the freedom that farming provides her. She is excited to be a Good Grain Farmer because it's a chance to be out in the fields with the farmers capturing their day-to-day activities while enjoying the sunshine, or rain!
Matt most enjoys the sense of accomplishment that farming gives him. Having control over his own bottom line directly through good input decisions gives him a great sense of pride. He is most looking forward to sharing the quality of product he and his farm send into the food supply.
Samantha loves that no two days are ever the same in farming. She also loves the vast opportunities it has provided her like continuous education and networking. She is excited to share the story of her work with Good in Every Grain Instagram followers to help educate Ontarians.
As farmers across Ontario gear-up for another planting season, we hope you will follow the Good Grain Farmer ambassadors as they capture and share their activities from planting to harvest (April to November) via the Good in Every Grain Instagram account. Keep an eye on the Good in Every Grain blog for a closer look at our new friends.