Do Ontario grain farmers spray crops with roundup products to manage weeds and insects, and as a dessicant to dry crops after they have ripened?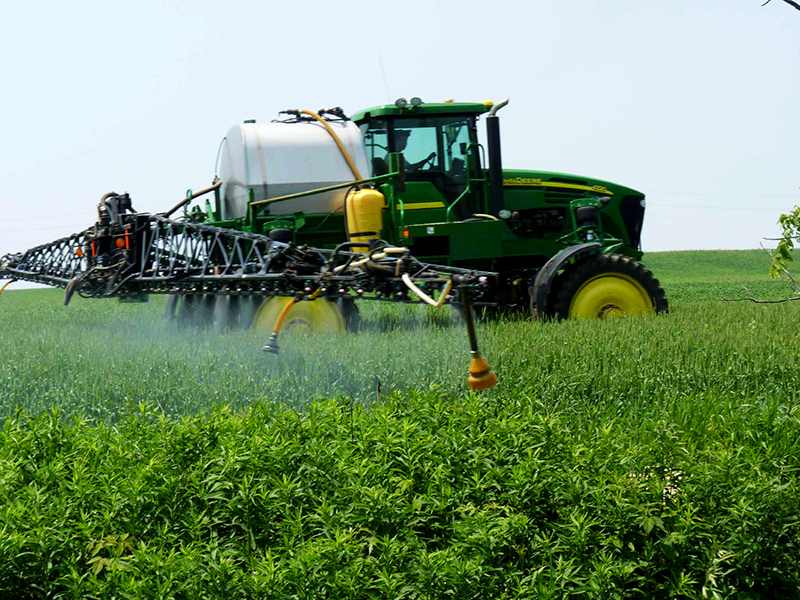 Farmers across Ontario make many crop management choices throughout the season. Ontario has a very diverse environment, so different regions of the province have different weather, soil, insect, disease, and weed pressures. There are a variety of pesticides available for managing these issues – roundup is an example of one of these products.
Desiccating is a practice used to dry crops like canola, cereals, and soybeans. This is not a common practice in Ontario, but can be helpful in certain crop conditions – for instance, a wet harvest season or very late crop. Desiccants are applied according to defined timelines (days or weeks depending on the crop) prior to harvest.
In order to use any pesticide, Ontario farmers must complete pesticide training and be certified to use the products.