Grain Farmers of Ontario resident chef Jonathan Goodyear gets into the holiday spirit on Global Morning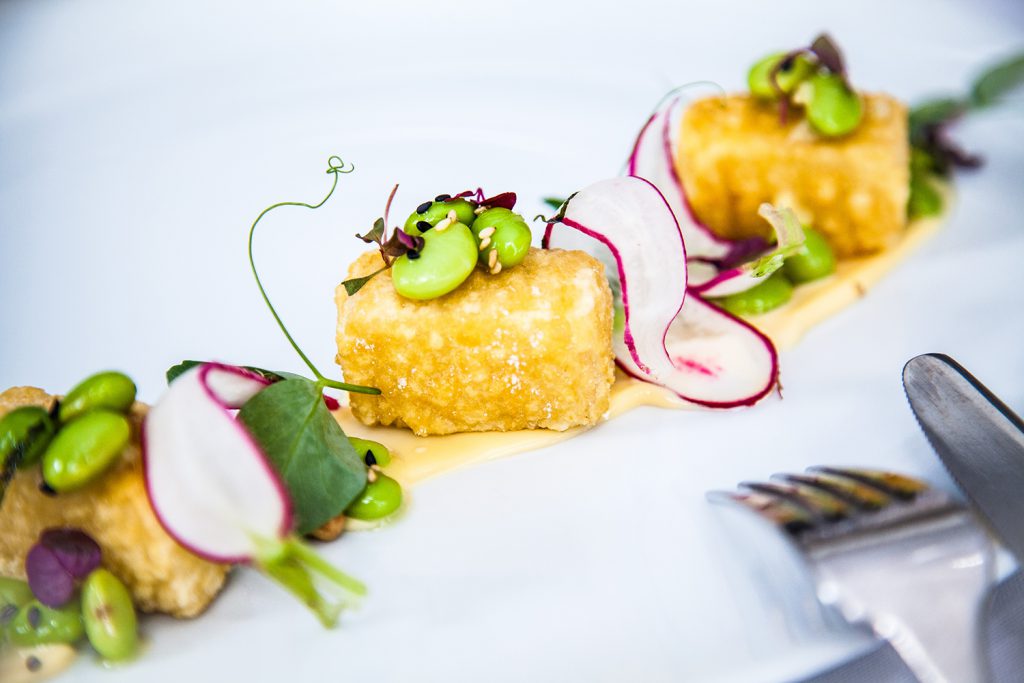 With seasonal celebrations in full swing, are you looking for unique recipes to make your holiday party memorable? How about adding some local flare to your lineup? Our Resident Chef Jonathan Goodyear appeared on Global Morning today and plated a few tasty dishes using Ontario corn, soy and wheat. Host Kris Reyes drooled over Chef Jonathan's Grilled Korean Short Rib Marinade, a sure-fire crowd pleaser. Did you know about one quarter of products found in your grocery store use field corn in some form during production or processing?
If you're looking to step outside the box with your entertaining this season try one of these delicious recipes, they are sure to impress!
http://www.www.goodineverygrain.ca/2016/11/10/crispy-tofu-with-ginger-edamame/