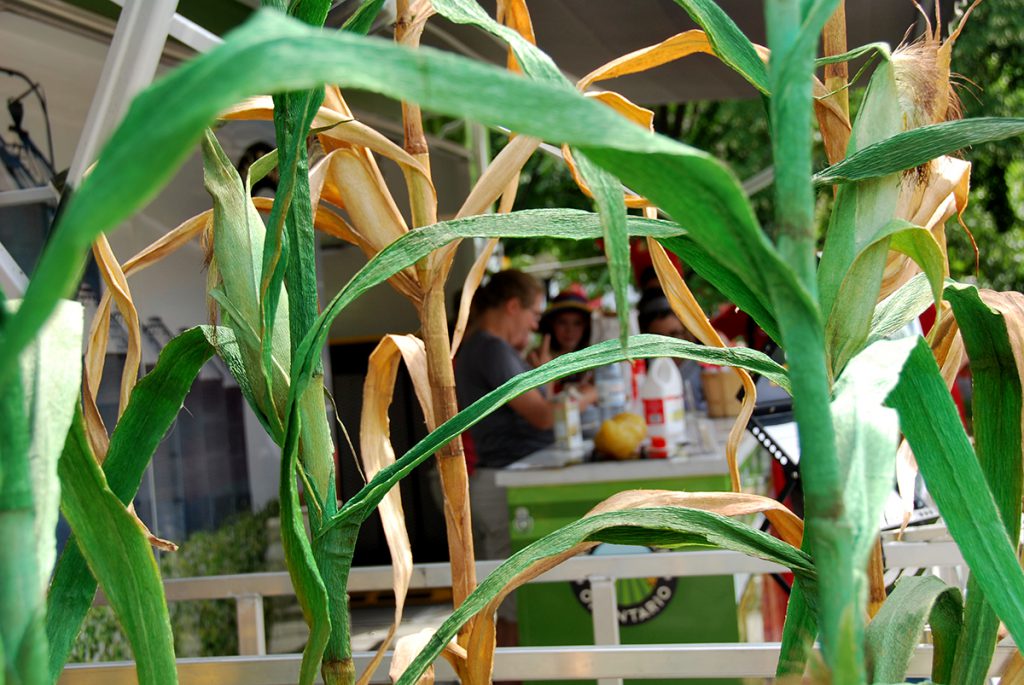 The Grain Discovery Zone from the Grain Farmers of Ontario has made its way across the province this year to many fairs and tradeshows with the goal of educating people about Ontario grains. The Royal Agricultural Winter Fair is the biggest and last stop for the Discovery Zone and is the perfect place to launch our biggest interactive exhibit yet.
This year, the Grain Farmers of Ontario is set to unveil "Growing Connections", a 53' trailer featuring four fold-out stages. The Kitchen stage features appearances by Resident Chef Jonathan Goodyear and the Crop stage has faux corn, soybean, and wheat plots. A fully enclosed theatre for farming videos and a video gaming stage with interactive, high-tech grain games round out the sustainable grain farming themed exhibit.
This 1200 square foot family-friendly exhibit can be seen for the first time at the Grain Farmers of Ontario exhibit at the Royal Agricultural Winter Fair from November 1-10. From field to fork to fuel, there's something for everyone at the Growing Connections display, and we'd love for you to check it out!
The Grain Discovery Zone display can be found in Ag-Tivity Central. Other great interactive displays for the whole family at the Royal include the aMAZEing food journey, Royal Education Centres, and the President's Choice Animal Theatre.
For more details on the new Grain Farmers of Ontario exhibit, visit www.gfo.ca. For more information on the Royal Agricultural Winter Fair, visit www.royalfair.org.