Join Us at the Honda Indy July 12 – July 14, 2019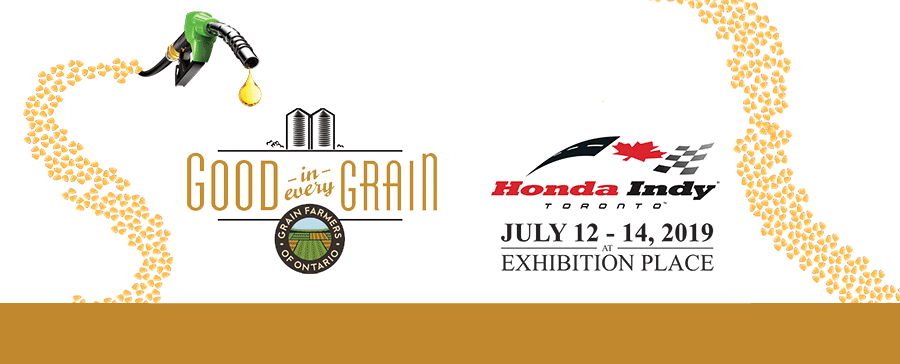 Meet us in Thunder Alley!
Good in Every Grain is excited to return to the Honda Indy in Toronto this year! From July 12 to July 14 we will be chatting about how grains are used to fuel the Honda Indy and what makes them such a great alternative to gasoline.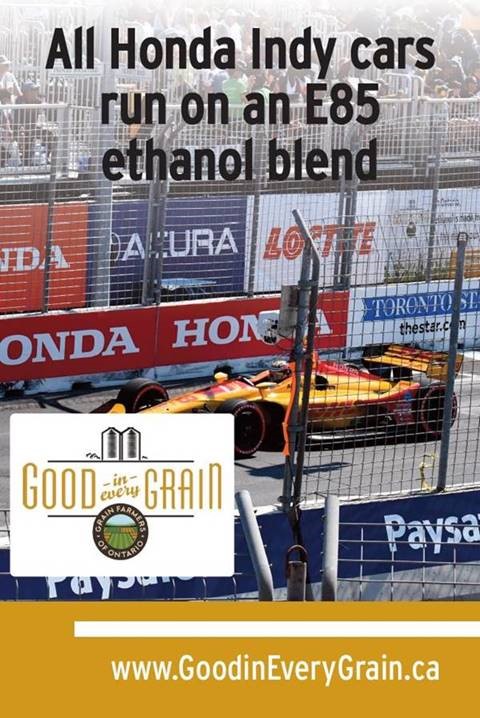 We will be on hand for three days of racing to share stories about Ontario grain farms and to discuss #YourFarmers contributions to the bio-fuels industry.
For more information about the Honda Indy, click here.
Can't make it, but still want to learn more? Check out our biofuel page for more information on how biofuels are a more sustainable alternative to fossil fuels.
Downloads
Ethanol: even your gas is local!

Good in Every Grain

Ethanol: every litre tells a story

Renewable Industries Canada

For some shots of what the fun looked like last year, follow this link for more.