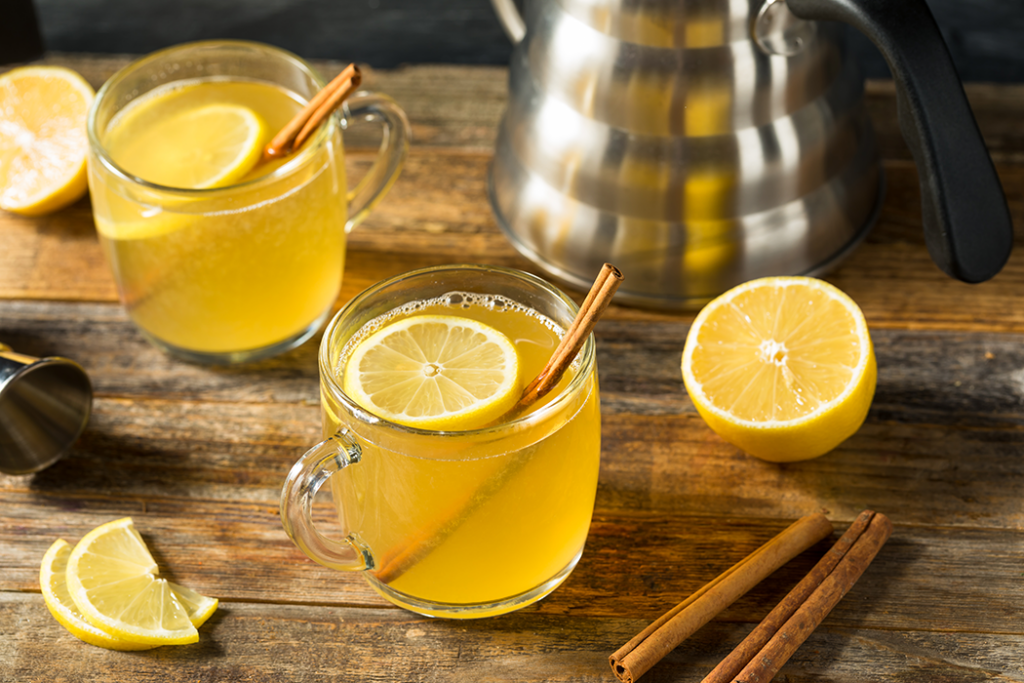 Warm up on a cold winter day (or wet spring/fall day!) with a classic hot toddy. This warming cocktail, typically sipped on at night before going to sleep, is made with just a few simple ingredients and can be put together in no time.
Feeling under the weather? A hot toddy can be a soothing concoction that helps to relive symptoms of cold and flu.
Whisky is a key player in creating the extra layer of warmth in this drink. Did you know most Canadian whisky contains grain corn as a main ingredient? Some whisky blends even include a mix of rye grain, barley or wheat grains!
This is a recipe for adults 19+, please enjoy responsibly.
Yield: 1 serving
Prep time: 10 mintes
Ingredients:
¾ cup boiling water
1.5 ounces whisky
2 tsp honey
2 tsp lemon juice
1 round lemon slice
1 cinnamon stick
3 whole cloves
1 pinch ground nutmeg
Optional:
Add a tea bag to the mix for a unique twist! Some suggestions include lemon tea, cinnamon tea, spiced tea, apple tea, ginger tea, or black tea.
Directions:
Pour boiling water, whisky, honey, and lemon juice into a mug. Stir until honey has dissolved.
Add lemon slice, cloves, a cinnamon stick, and tea bag (if using). Let sit for 5 minutes.
Remove cloves, stir mixture, and serve.