Valentine's no-bake recipes for classrooms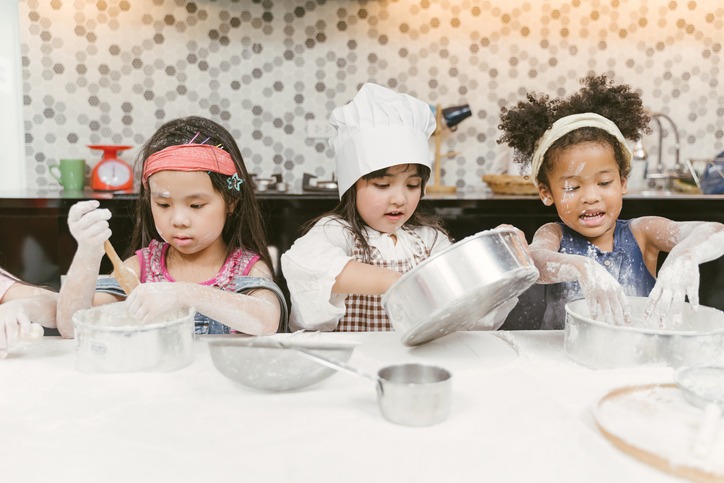 Hands-on learning experiences can make lasting memories for students! Kids love to help in the kitchen; and even more so when they do it with their friends. For Valentine's Day celebrations, consider these no-bake classroom-friendly recipes.
First, how about this for lunch?
Fruit Pizza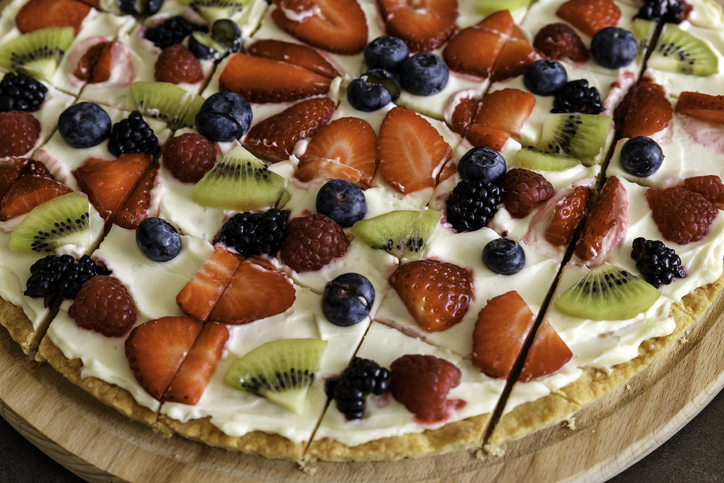 Ingredients
For the crust: you can use whole grain tortillas, pita breads or flat bread.
For the sauces: jelly or jam, cream cheese, or Greek yogurt
For the toppings: fresh fruit like apples, bananas, kiwis, berries, or grapes; dried fruit like raisins, chopped dates, pineapple, cranberries, or cherries; coconut; sliced or slivered almonds; granola; mini chocolate chips; cinnamon
Directions
Place the crust on a plate.
Spread with one or more of the sauces.
Add the toppings you like and slice into wedges or roll up like a burrito.
Bon Appetit!
Recipe inspired by Two Healthy Kitchens.
And don't forget dessert:
Granola Hearts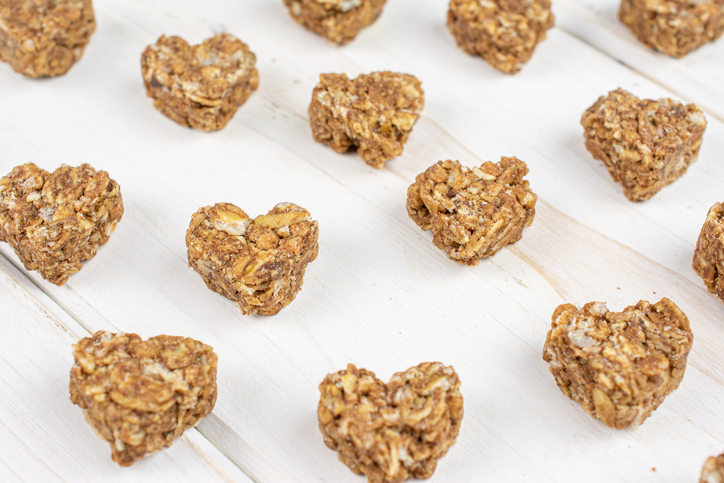 Ingredients:
1 and 1/4 cup oatmeal
1/2 cup soy butter (substitute for sunflower seed butter, or another nut free butter)
3 or 4 tablespoons honey
1/2 cup mini chocolate chips
Directions:
Combine ingredients in a mixing bowl, then mix together using your hands
Put wax paper on a cookie sheet.
Take a small piece of dough and roll it into a ball.
Press it tightly into a heart-shaped cookie cutter; make sure to fill it right up, then trim off any extra on the outside.
Carefully push the dough onto the cookie sheet.
Place in fridge for half an hour or longer.
If you don't have cookie cutters, use your fingers to squeeze dough into heart shapes. Have fun!