Indoor recess? Let us help!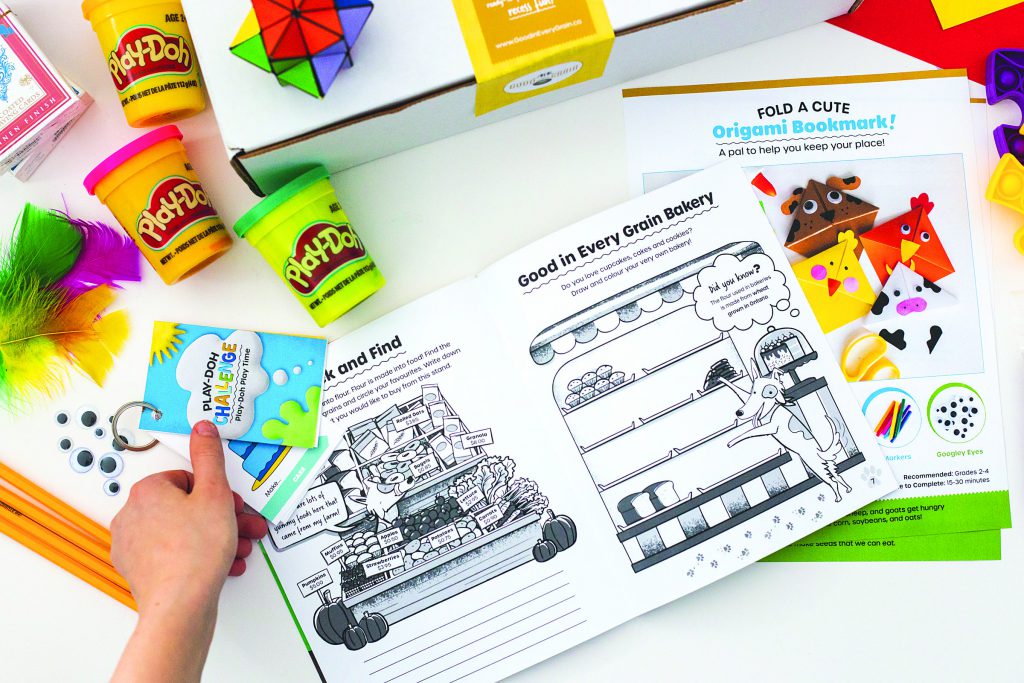 All recess activity boxes have been claimed for 2023. Join our 2024 waitlist at the bottom of the page.
Free resource to get you through indoor recess!
Do teachers dread anything more than an unplanned indoor recess?! It interferes with the time you intended to spend getting some work done and your students are unable to get their sillies out in the fresh air.
To help keep your sanity, Good in Every Grain is providing a FREE indoor recess box to Ontario teachers who sign up by January 30, 2023. They are going fast! Kits will be delivered in February.
The kit contains:
Play-Doh and make-it activity cards
Origami paper and bookmark instructions
Activity book featuring Kernel the farm dog and mazes, mandala, colouring pages, seek and find, and more
Card games
Crayons made using soybean oil
Sensory fidgets
And more!
*Actual kit received may not be exactly as shown in this blog post.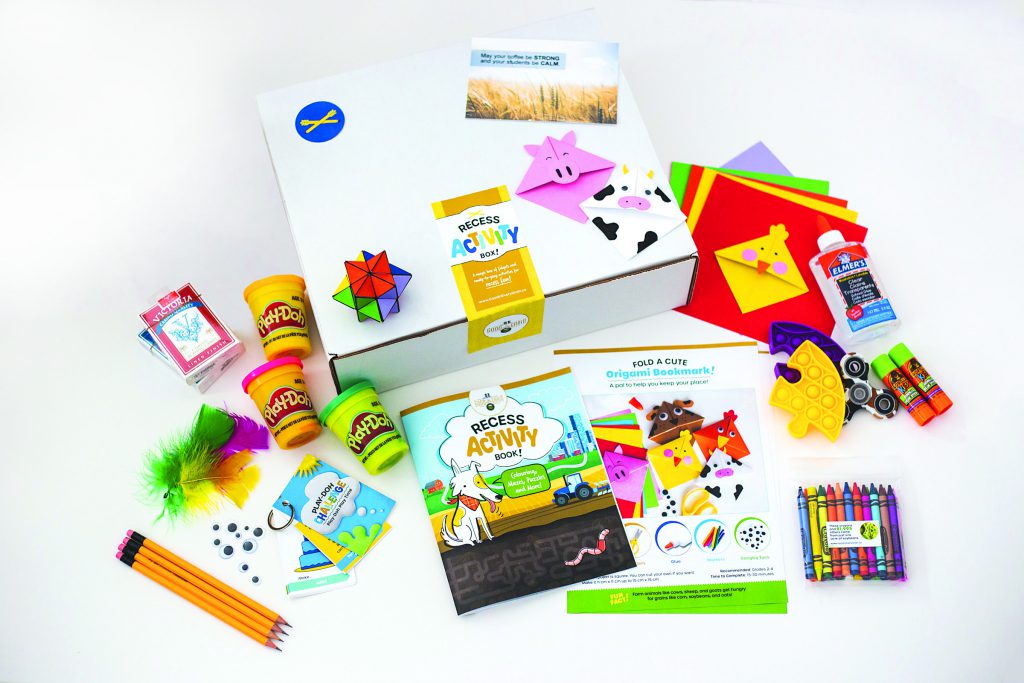 Please let us know how your students enjoyed the indoor recess kit by sharing with us on Twitter (@GoodinGrain), Facebook (@GoodinEveryGrain), or Instagram (@goodineverygrain) or by email to bcurtis@gfo.ca.
After receiving your classroom kit, we hope you have time to help us by taking our survey so we can improve the kits for teachers and offer more next year. We would appreciate your feedback. You can find the survey at https://www.surveymonkey.com/r/X7F5DFX
Supplies are limited, and we are restricting kits to one box per classroom. Request your kit today!
And remember, we have free resources to download now! Sign up for our newsletter to stay informed about all the great free stuff we offer Ontario teachers.
Join our waitlist