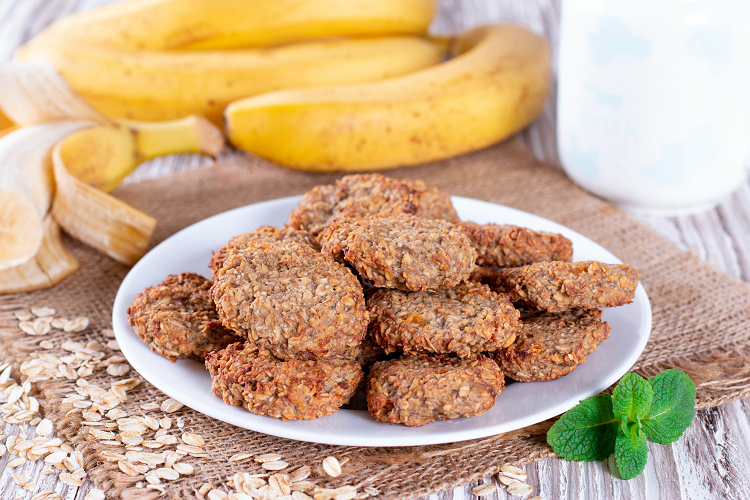 These homemade banana cookies are low-calorie and delicious way to use bananas that are too ripe. Add some chocolate chips for a chocolatey twist!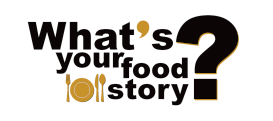 Yield: 8 large, 3-inch cookies
Prep time: 15 minutes + chilling time
Cook time: 10 minutes
Ingredients:
1 cup quick oats
¾ cup whole wheat pastry flour, or substitute white whole wheat flour or all-purpose flour
1 ½ tsp baking powder
½ tsp ground cinnamon
¼ tsp kosher salt
1 large very ripe banana enough to yield 1/2 cup mashed
2 tbsp virgin coconut oil at room temperature (not melted) or unsalted butter
1 large egg at room temperature
¼ cup plus 2 tbsp light brown sugar
1 tsp pure vanilla extract
¾ cup dark chocolate chips (optional)
Directions:
Line a large baking sheet with parchment paper or a silicone baking mat. In a medium mixing bowl, stir together the oats, whole wheat pastry flour, baking powder, cinnamon, and salt until combined. Set aside.
In a large mixing bowl or the bowl of a standing mixer fitted with the paddle attachment, mash the banana (I use the mixer to do this), checking to make sure you have 1/2 cup. Add the coconut oil (or butter), egg, brown sugar, and vanilla extract and beat on medium high until very well combined, at least 3 minutes, stopping to scrape down the bowl as needed. The batter will be a little bit chunky and wet.
Add the dry ingredients to the wet ingredients. Mix on low speed, just until the flour disappears, about 1 minute. Mix in the chocolate chips. The batter will be wet, somewhat loose, and sticky.
With a large cookie scoop or a measuring cup, portion the dough in 1/4-cup amounts and drop in round mounds onto the prepared baking sheet. Refrigerate for at least 2 hours to allow the dough to firm up (the cookies will spread and not set properly if baked immediately), or cover the cookie sheet with plastic wrap and refrigerate for up to 2 days.
When ready to bake, preheat the oven to 350 degrees F. Place the cookie sheet in the oven directly from the refrigerator and bake 10 to 13 minutes, until the cookies are dry set on the edges and feel set on top and a toothpick inserted in the center comes out clean. The cookies will look underbaked and will feel slightly underbaked when pressed. The amount of baking time you need will vary depending upon the moisture content of the banana. Don't be afraid to leave them in an extra minute or two if they still appear to be raw. Let the cookies cool on the baking sheet for 10 minutes, then transfer to a wire rack to finish cooling completely.
Recipe from Well Plated by Erin.