Cranberry rosemary holiday cocktail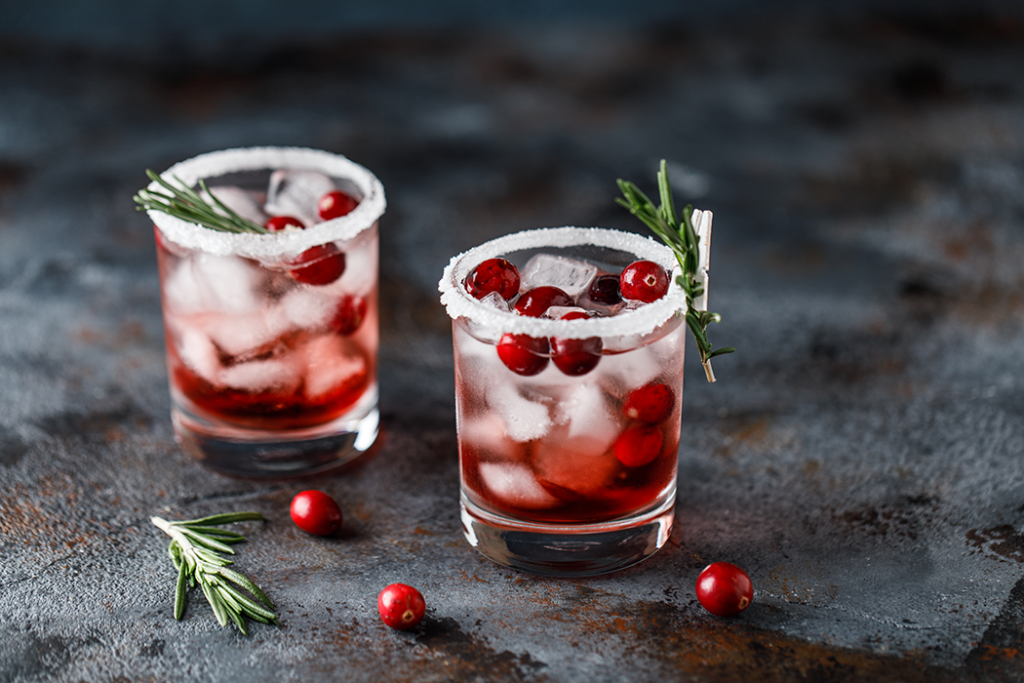 Ring in the New Year with this festive holiday cocktail! Add in the flavours of cranberry, and homemade rosemary simple syrup, for a refreshing whisky holiday cocktail.
Yield: 1 cocktail
Cook time (simple syrup): 25 minutes
Prep time: 5 minutes
This recipe if for adults over the age of 19. please enjoy responsibly.
Ingredients
Rosemary Simple Syrup
2 cups water
1 cup granulated sugar
1-2 rosemary sprigs
Cranberry Rosemary Cocktail
3 tbsp rye whisky
2 small cinnamon sticks
1 tablespoon rosemary simple syrup
½ cup cranberry juice
Directions
In a medium saucepan, bring water to a boil.
Add sugar and stir until fully dissolved.
Add 1 large rosemary sprigs or several small sprigs to the boiling sugar water.
Stir for 1 minute.
Remove from heat and let steep (soak) for 20 minutes.
In a cocktail shaker add cinnamon sticks, whisky, rosemary simple syrup and cranberry juice.
Add ice to the cocktail shaker.
Shake until the cocktail shaker is frosty cold.
Strain into a cocktail glass.
Wet rim of glass with water then roll in a saucer of granulated sugar to create the snowy effect. Or wet cranberries and roll in sugar.
Garnish with a rosemary sprig and a cinnamon stick and/ or with cocktail skewer of snowy cranberries.
This cocktail recipe was created by the mixologists at TropRockin