Bingo card for spring planting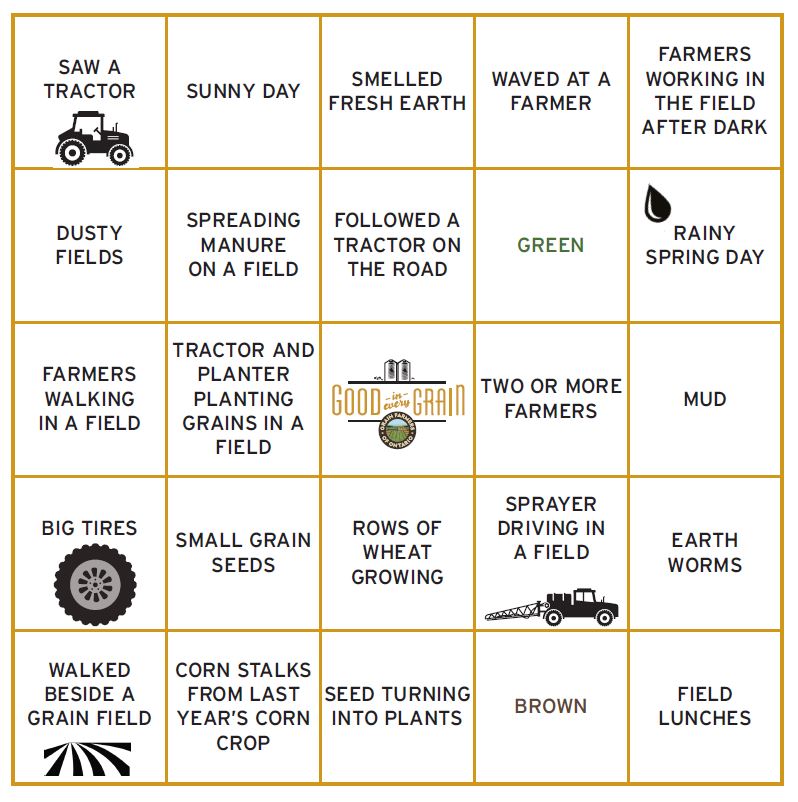 #YourFarmers will be planting Ontario grains this spring and we've come up with a fun activity to keep up with them as they hit the fields! Save our Spring Planting Bingo Card and use it as a fun scavenger hunt idea this spring!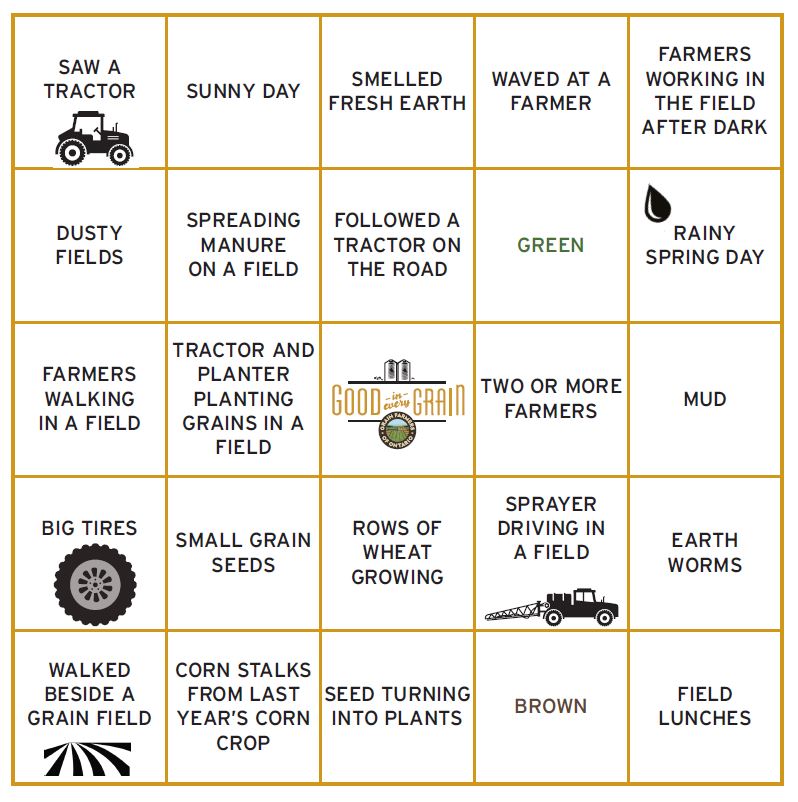 Watch how #YourFarmers plant grains in the spring! Using tractors, planters, and air seeders, #YourFarmers are able to plant close to 6 million acres of barley, corn, oats, soybeans and wheat into Ontario soil each spring!