How to eat healthier in 2019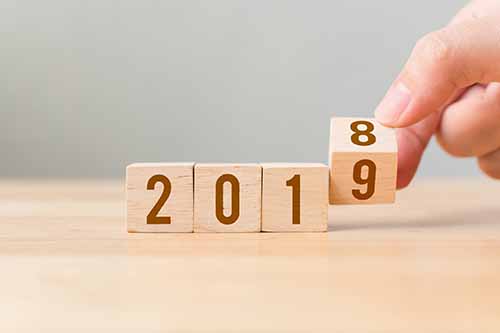 Did you start off your 2019 New Year Resolutions vowing to eat healthier, but a few days in your still a little unsure on where to start? Don't worry we've got some tips for you on how to get started on those healthier eating habits.
Don't skip breakfast
You need to start the day right and making sure your eating a healthy breakfast sets you up for the day. Getting your energy and other essential nutrients first thing will help you stay focused, eat smaller portions, avoid junk food and overall be less hungry all day. Whole wheat toast, Crispy Breakfast Quesadillas or oatmeal are a great way to get your fibre, protein and energy needed for the day! Our Overnight Oats in a Jar can be made the night before and waiting for you on those busy mornings, so there's no excuse to skip breakfast!
Don't forget the fibre
Did you know the average adult needs 25 to 38 grams of fibre a day? Luckily, dietary fibre is found in whole grains foods and Canada's Food Guide recommends at least half of your daily grain choices be whole grain. A whole grain contains all three parts of the seed: the bran, germ and endosperm so you getting all the essential nutrients from the grains! They have also been shown to reduce the risk of heart disease, diabetes, and some cancers while aiding in healthy digestion. Grains are also an important source of energy for exercise and are so versatile they can be in many recipes!
Fill your plates properly
Filling your plate properly at each meal can help make sure you eating a healthy, balanced diet that includes protein, grains, fruits and vegetables! At each meal try to fill 50% of your plate with fruits and vegetables, 25% of your plate with proteins and the other 25% with grains.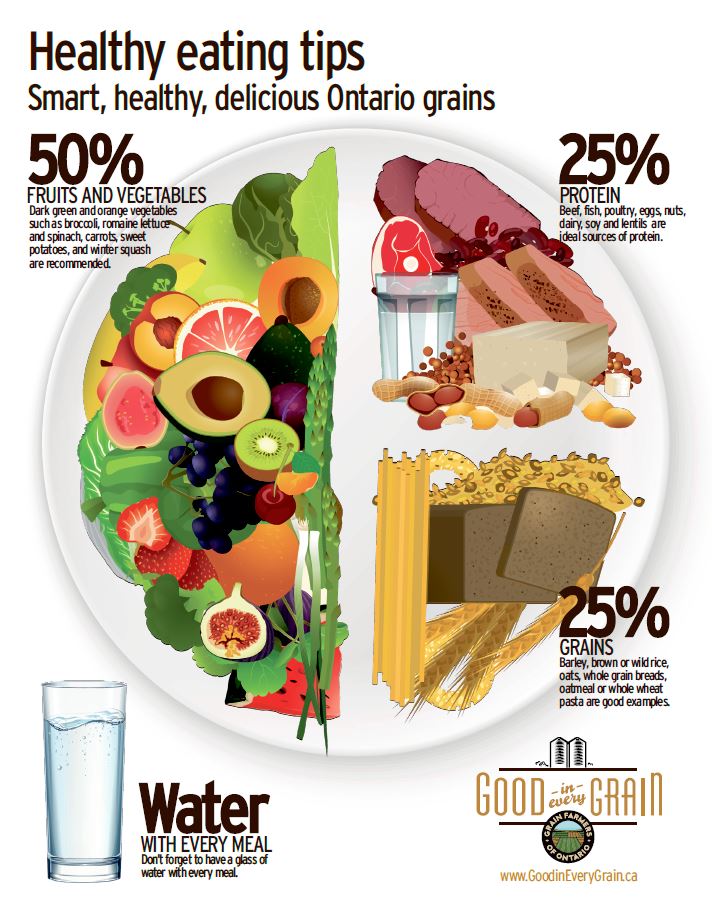 Fuel your body
Lastly, you need to make sure you're fueling your body properly especially if your New Year's Resolution included adding more exercise in as well.
Our #TrainWithGrainsTuesday Tip 6 showed ways to make sure you're fueling your body before AND after a workout.
Eating carbs, protein and healthy fats within an hour after a workout helps decrease muscle protein breakdown, increase muscle growth, re-store your energy levels and enhance your recovery!