#TrainWithGrainsTuesday Tip 11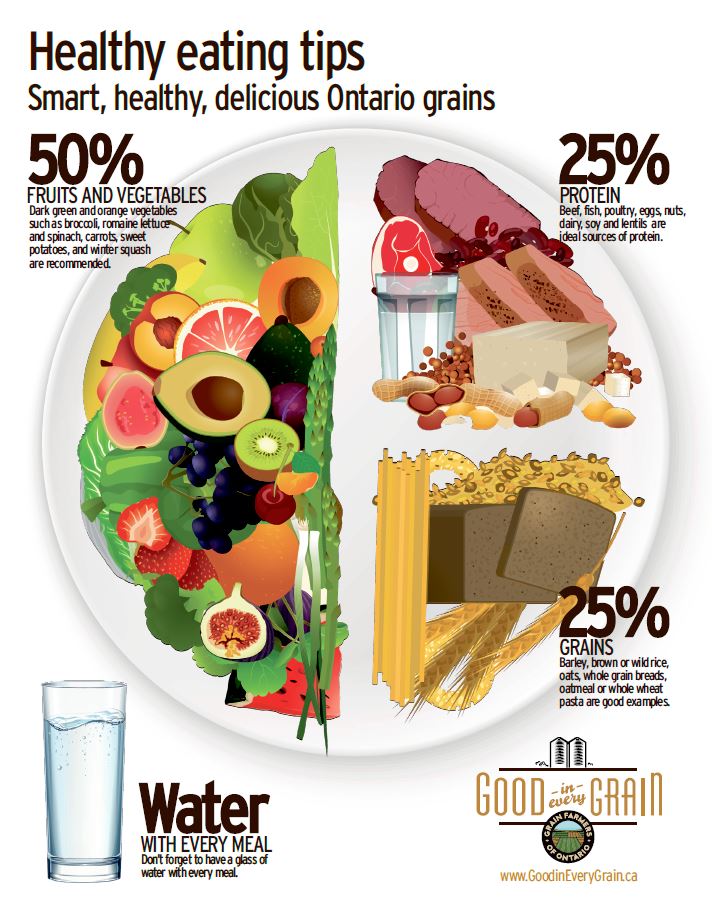 We know how hard it is to ensure you and your family are enjoying a healthy lifestyle that includes whole grains. Every Tuesday we will release a #TrainWithGrainsTip that will help you include whole grains into your healthy lifestyle.
Our tip this week is:
Tip #11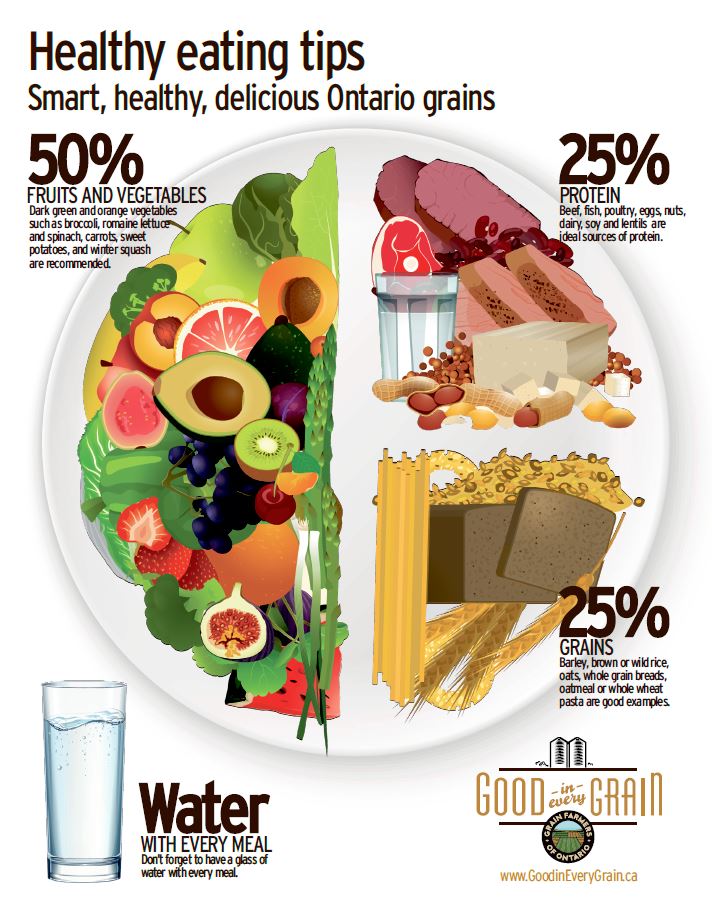 Healthy eating starts with balanced menus and portion sizes, especially when it comes to filling your plates up for meals. It is generally agreed that a balanced plate consists of 1/4 proteins, 1/4 carbohydrates and 1/2 vegetables.
Try filling half your plate with vegetables like broccoli, lettuce, peppers or cucumbers. The other half should be split between carbohydrates like pasta, potatoes, bread, or crackers, and the rest should be proteins like fish, chicken, beef or eggs!
Swap out the proteins, carbs and vegetables depending on if it's breakfast, lunch or dinner!