The Whole Grains Story: Barley and Oats #WhereDoGrainsGo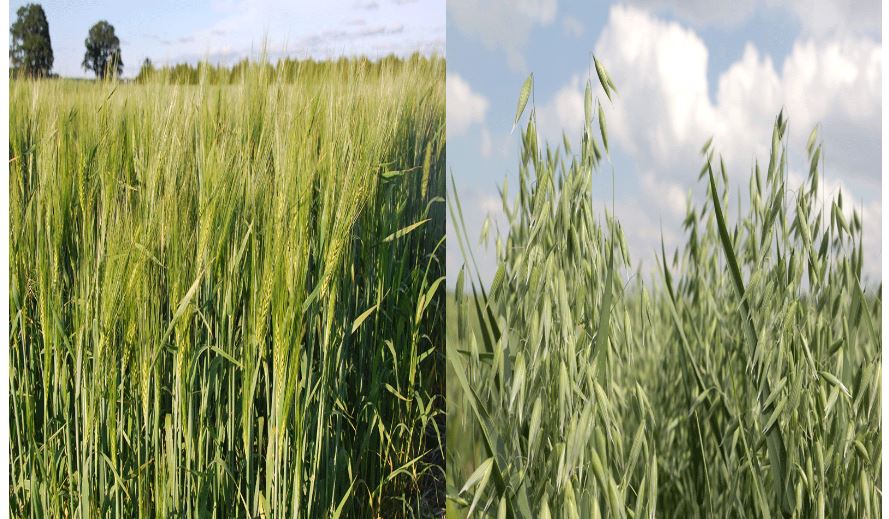 Barley and oat production in Ontario is relatively small compared to other grain commodities. On average, 113,000 metric tonnes of barley are produced on 91,000 acres each year, and 74,000 metric tonnes of oats are on 75,000 acres.
Did you know? One acre of grain is roughly the same size as 2.5 hockey rinks.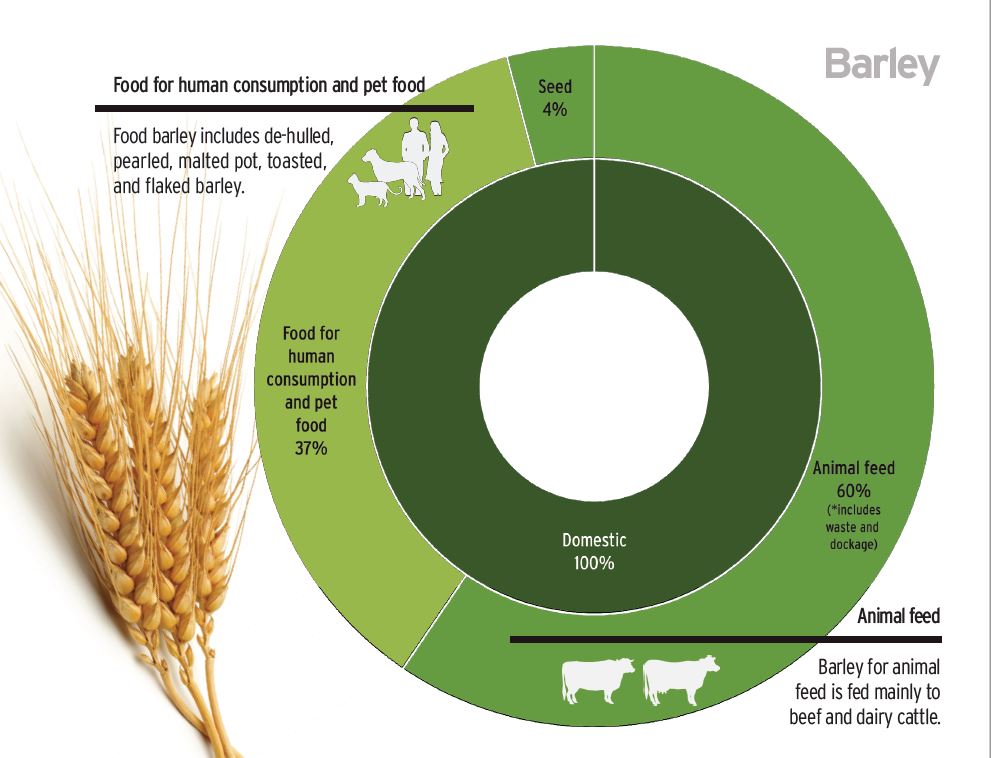 Ontairo use for barley
Did you know that all of the barley that is produced in Ontario is used locally? 60% of the barley grown is mostly used in animal feed for beef and dairy cattle.
Barley is also used in food for human consumption and pet food- or about 37% of the barley harvested each fall. Food for human consumption includes de-hulled, pearled, toasted, and barley flakes. From there this barley can be used in soups, breads, cereals or sold as whole grain barley in the grocery store! There is also a small percentage of barley grown specifically for seed. Barley can also be grown as malt barley for craft breweries. This isn't as common for Ontario's barley, but barley is one of the main ingredients for beer worldwide.
---
Ontario use of oats
Most of the oat that are produced in Ontario stay in Ontario (64%). The majority of domestically used oats are used in food for human consumption. Most of these oats are ground to produce oat flakes and flours to be used in cereals and cereal bars.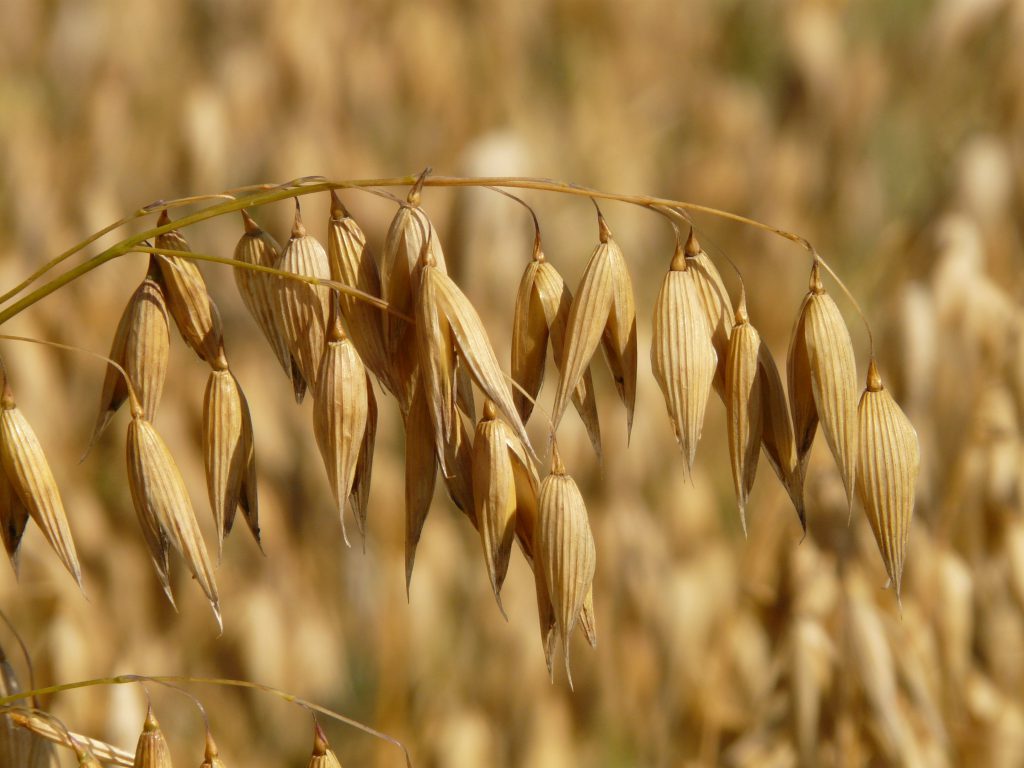 Fun Fact: most of Ontario oats that are grown for food are actually produced in Northern Ontario! The climatic conditions in Northern Ontario produce a higher quality oat more suitable for the milling industry.
Did you know that oats are also used to make pet food and horse feed? And that horse feed is a premium market for Ontario oats? The high-quality oats will be sold at a premium or higher cost to be made into horse feed. Domestically used oats are also used in animal feed for beef and dairy calves.
Exports
If Ontario oats are not used domestically, they are exported to the United States where they are used in animal feed (36% of total oat demand). Exports to the United States increased by 15% from 2016-2019.
Read more about #WhereDoGrainsGo in our 2019 Ontario Grain market report.