Soy health claims on food labels in Canada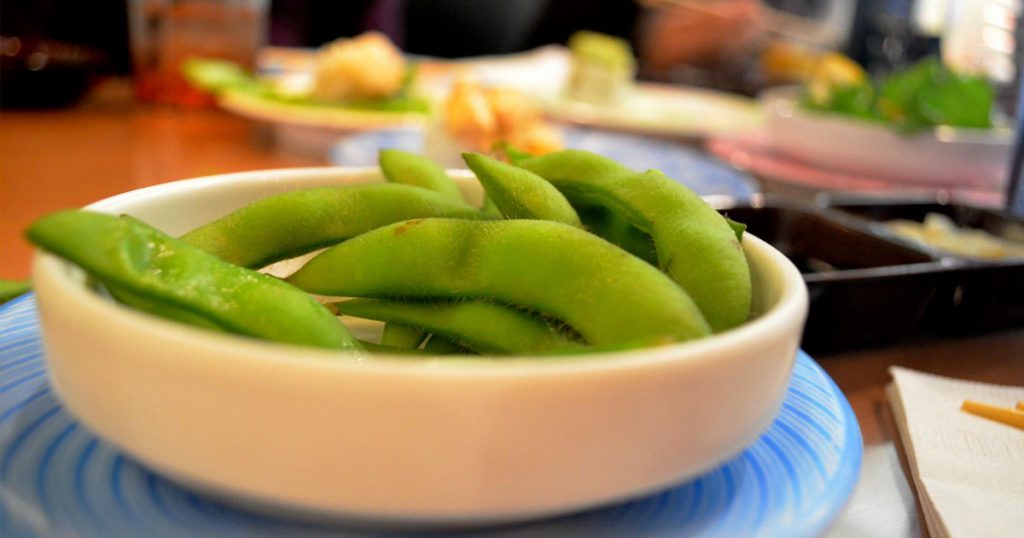 As you drive outside of the city, you will see soybean plants growing across the province. You are likely aware that your favorite tofu and soy beverage are made from soybeans, but did you know that soy protein helps to lower cholesterol? In fact, Health Canada has approved a health claim related to soy protein found in foods.
Evidence shows that consuming a minimum of 25 grams of soy protein per day helps to lower cholesterol. High cholesterol is a risk factor for heart disease. As of March 2015, Health Canada now allows this information to be placed on food labels.
So what does 25 grams of soy protein look like? Refer to the chart below to help you understand the protein content of some of your favorite soy foods.
| | |
| --- | --- |
| Soy Food Product | Protein Content |
| Soy Beverage, 1 cup | 7 grams |
| Tofu, firm, 150g | 12 grams |
| Soy Yogurt, 175 ml (3/4 cup) | 7 grams |
| Edamame, 125 ml (1/2 cup) | 12 grams |
| Soy Burger Patty, 70g | 11 grams |