Happy Thanksgiving, Happy Harvest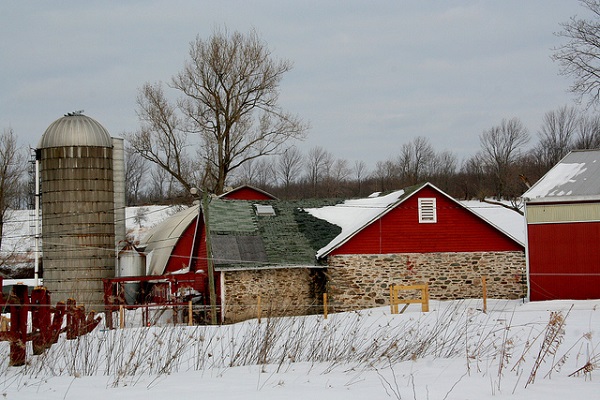 This Sunday is Thanksgiving–to most of us, that means a long weekend and a big meal. Traditionally, Thanksgiving was meant to celebrate a successful harvest.
Last year, we wrote: "With this year's cool, wet summer and late harvest, most [farmers] will still be working hard to harvest their fields for the rest of the month." What a difference a moderate summer has made–where farmers were just starting to get their soybeans off the field at Thanksgiving, Ontario is already over 50% harvested, and winter wheat planting is already underway.
This year, Ontario's grain farmers will probably get to enjoy Thanksgiving with the rest of us, and that's a great thing. 29,000 barley, corn, oat, soybean, and wheat farmers across the province could probably use the break–even when everything goes as planned, harvest is still an awful lot of work. So thanks, farmers and farm families, for everything you do.