Owning a farm in Ontario (it ain't cheap, but it's worth it).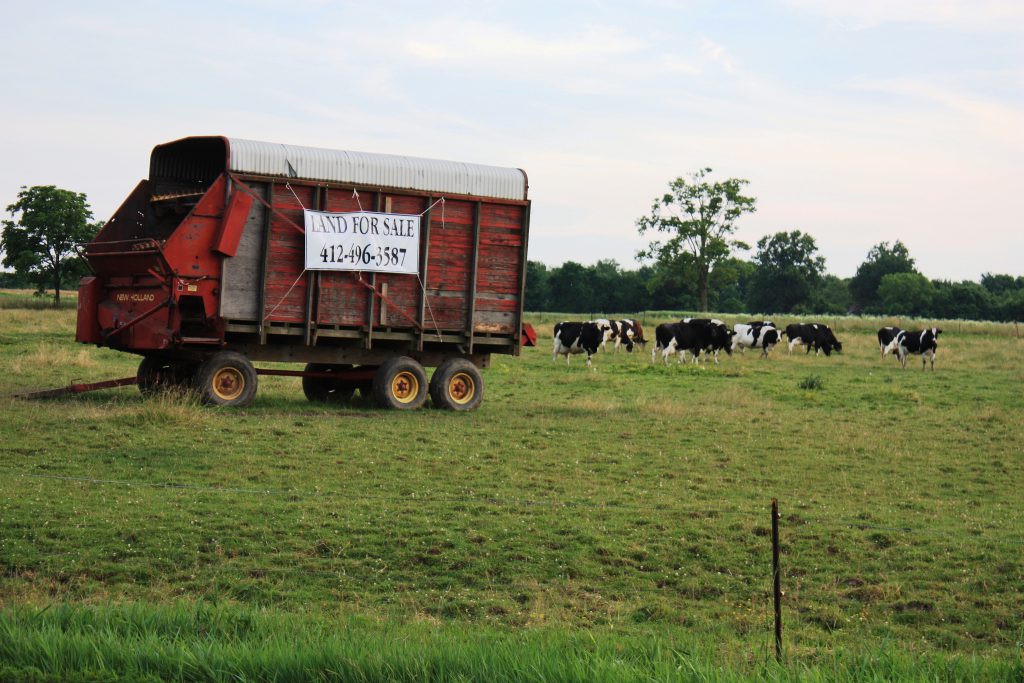 What's the most expensive thing you've ever purchased? For a lot of us, it's our home; maybe our car, or another big ticket item.
How much does it cost to own a farm? It adds up quickly… upwards of a million dollars in Ontario. Depending on the size of the farm, you can spend that much on the land alone–before even adding buildings, or a house, or equipment. Land cost varies by area in Ontario, determined by the soil found in the area, drainage, proximity to elevators, and other land that the farmer may own (a big factor that can convince a farmer to spend significantly more money). To work the land, you need to make a whole new set of large dollar purchases. A combine, the implement that is used to harvest the grain, can be over half a million dollars if bought brand new. Tractors can range depending on their horse power (size) anywhere from $10,000 to well over $200,000 brand new.
It takes a serious financial investment to produce crops in Ontario, and there is a fine line between profit and deficit. A sharp pencil is needed in a farmer's purchases, much like it is when buying a car or house is in town.