Empty fields never empty for long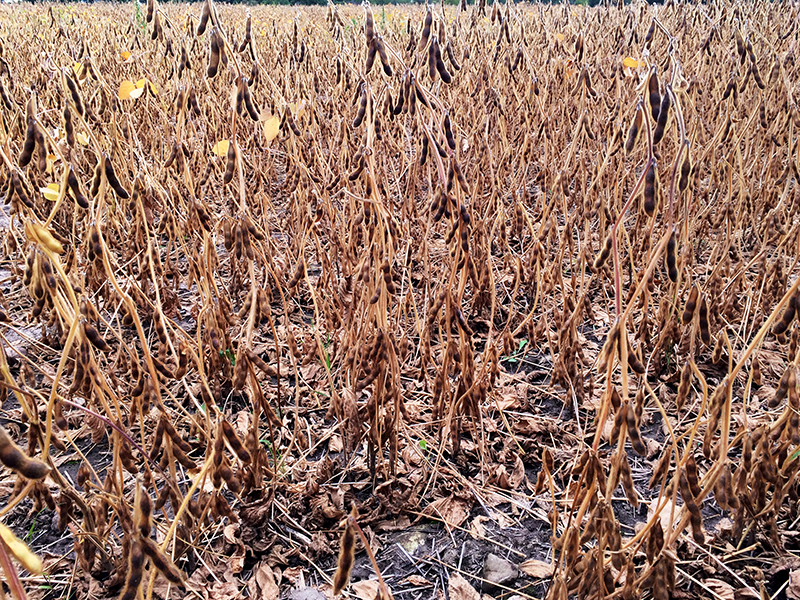 Finally, #harvest2014 is over (or almost over) in most of the province. In a typical year, countless acres of harvested soybean fields would have already been planted with winter wheat; of course, we know this was no ordinary year.
Early reports indicate that a large number of farmers never had a chance to plant wheat–weather pushed harvest back so late that many fields will have to stay empty for the winter. As we previously wrote here, it's possible that Ontario could see as much as a 40% drop in winter wheat acreage this year.
What will happen to those empty fields in Spring, when winter wheat is supposed to be harvested? In a chat at Real Agriculture, OMAFRA soybean expert Horst Bohner predicted that 2015 will see a lot more soybeans planted across the province. One of the basic principles of crop management is rotation: different crops drain and add different important nutrients to the soil they grow in. Farmers take advantage of this by rotating crops in fields every year–if a certain field has soybeans in it one year, they will plant wheat next. Sometimes farmers will ignore this–if the price of one crop is exceptionally strong, or for some other reason, they will grow it over and over again.
Soybeans are notable in that they put plenty of nitrogen back into the soil (one of the reasons they have a reputation as a crop that does not need to be fertilized), but they also tend to deplete the soil's phosphorus and potassium; when farmers plant soybean crops back-to-back, as Bohner is predicting many will, they risk running into poor soil quality. This doesn't mean 2015 soybean crops won't be successful–it's just one more thing Ontario farmers will have to remember while they're planing in 2015, and yet another lasting impression of the insanity that was #harvest2014.
For more about soybeans, check out Real Agriculture's Soybean School archive here.