Dark and stormy made with whisky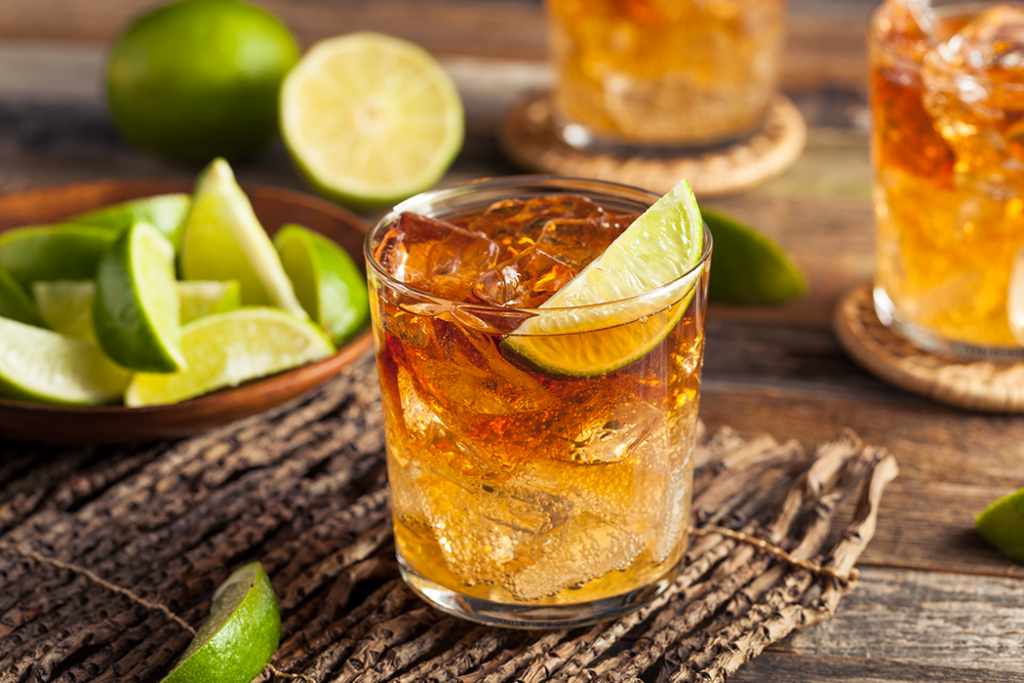 As the weather starts to heat up outside, it means it's summer cocktail time. Cheers to the summer drink season with this Dark and stormy made with whisky!
A Dark and Stormy is originally made with ginger beer and dark rum, the drink allegedly got its name from an old sailor who compared the drink's murky hue to the color of storm clouds, according to CNN.
In Canada, most Canadian whiskys contain grain corn! Some whisky blends are as high as 95% Canadian corn with a blend of rye grain, barley, or even wheat grains. Click here to learn more about Scotch and rye whisky!
This recipe is for adults over the age of 19. Please enjoy responsibly.
Ingredients
¼ cup (2 oz.) Canadian whisky (JP Wiser's, Forty Creek or other blends made with grain corn, barley and rye)
Splash (½ oz.) lime juice
⅔ cup (~5 oz.) ginger beer
Lime wedge or wheel, for garnish
Directions
To a tall glass filled with ice, add whisky and lime juice.
Top with ginger beer.
Add lime wheel, serve and enjoy!