How to win #TrainWithGrains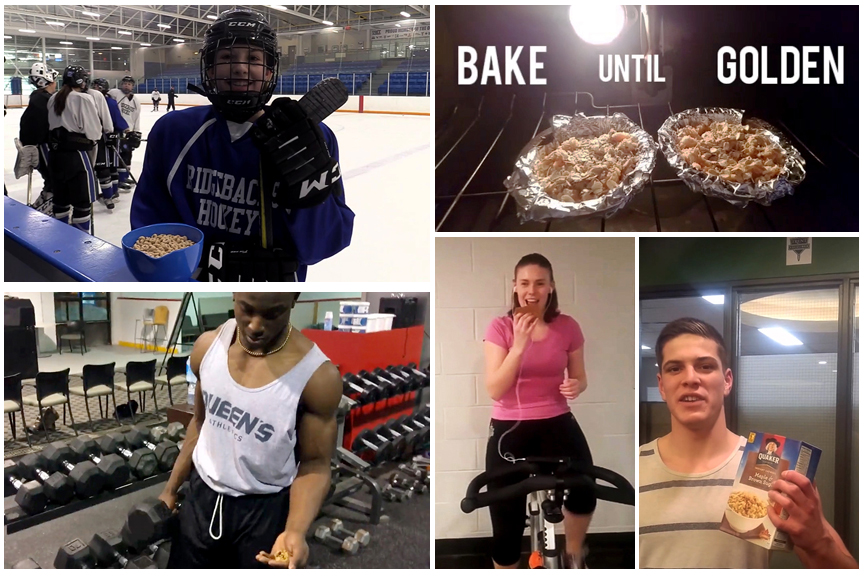 Now that the submissions are pouring in, we're noticing some important trends. #TrainWithGrains is serious business — there is a $2500 cash grand prize, and weekly prizes from Adidas at stake after all — so you should probably take some notes if you want to submit a winning video.
These are probably the most important rules to making a winning #TrainWithGrains video:
Eat some grains. Fake bites don't count. Everyone can tell. Besides, you really could use the nutrients and fibre.
Do some sports (your body will metabolize the nutrients in the grains, which gives you energy so you can be really good at it).
Show us your face — the videos that are getting the most likes feature big happy faces, covered in bread crumbs.
Submit your video at trainwithgrains.hscampaigns.com. You might want to eat some more grains and do some more sports.
Get all of your friends to vote for you here. Then, do something nice for them, like baking them a cake.