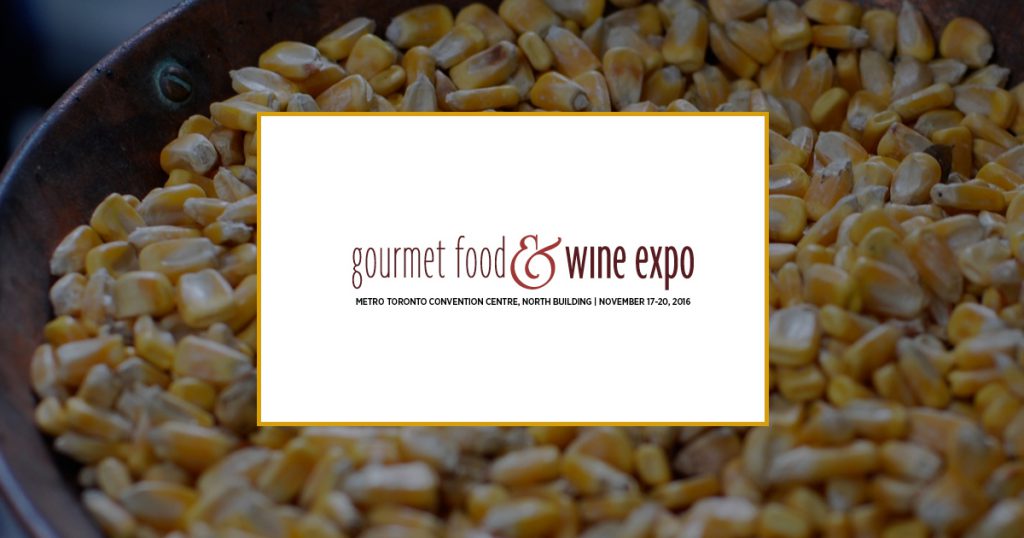 Are you planning to attend the 2016 Gourmet Wine and Food Expo? If you are, be sure to attend on Thursday, November 17 and head over to the Chef Stage at 8:00 pm. Savour a taste of Ontario, as Emily Richards and Ontario grain farmer Laura Ferrier incorporate grains into a number of dishes. These dishes including Ontario corn fed beef with a whisky marinade served over a barley risotto and classic oatmeal cookies.
We'll also be at the Growing Connections trailer sampling Collingwood Whisky (made from Ontario grain corn) and talking about grain farming in Ontario!
Presenter Biographies:
Emily Richards is a professional home economist and food writer who enjoys culinary instruction to home cooks who want to learn more and have fun in the kitchen. Emily writes and develops recipes that include everyday cooking and healthy eating.
Laura Ferrier is a grain farmer from outside of Elora, ON.
Win tickets to the Gourmet Food & Wine Expo!
You can win VIP tickets to the Gourmet Food & Wine Expo in Toronto this fall with Good in Every Grain. Enter by November 10 for your chance to win.
For more details, enter here!